Florida Man Faces 23 Child Porn Charges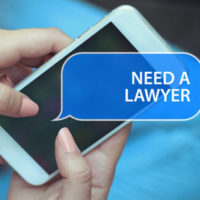 Viewing child porn is a vice that many Florida residents have. Child porn is attractive to many people because it is new and different, but that doesn't make it right. It is a crime, and if you engage in it, you are likely to get caught.
A Florida man did recently get caught for viewing child porn. The man was in possession of numerous images depicting children having sex with adult men. Some of the images involved girls as young as 3 years old.
The 22-year-old man from Mary Esther was arrested at his home on January 5. The Okaloosa County Sheriff's Office and Northwest Florida Internet Crimes Against Children Task Force executed a search warrant against the man. The man's cell phone and computer were seized. They contained images of adults having sex with young girls. The man did admit that he may have viewed images of minors having sex.
The man is currently in custody at Okaloosa County Jail. He is being held without bond. He faces 23 counts of child porn possession.
Understanding Child Sex Abuse
Sexual abuse of children is more common than you think, most likely because it does not always get reported. Studies show that both boys and girls are sexually abused at high rates. It is believed that 1 in 20 boys and 1 in 5 girls are victims. As adults, 20 percent of women can recall an incident of sexual abuse from their childhood, while the same applies to as many as 10 percent of men.
Sexual abuse is more likely to happen to children 7-13 years of age. However, older teens are abused at high rates as well. Over the course of one year, 16 percent of teens between the ages of 14 and 17 have been sexually abused. Over the course of a lifetime, this number increases to 28 percent.
The sexual assault often occurs by someone the victim knows. In 75 percent of cases, the abuser is a family member or close friend. Sexual abuse is more likely to occur among children of divorced parents. Children who live in homes where domestic violence or parental disagreements are common are also more likely to be abused.
Child sex abuse is not limited to physical contact. It may also include voyeurism and pornography. Therefore, even if you don't physically abuse a child, you allow the abuse to continue by viewing these sexually explicit images. 
Get Legal Help Today
Have you been accused of viewing child porn? If so, it's important that you seek legal help right away. Child porn is a very serious offense that can lead to felony charges. Punishment may include fines and prison time. You could be forced to register as a sex offender, which can negatively impact your life in so many ways.
Protect your legal rights by seeking a solid defense. Get legal help from the Gainesville criminal defense attorneys at the Law Offices of Gilbert A. Schaffnit. We can help reduce your charges and punishment. Contact us for a free consultation by calling (352) 505-1799.
Resources:
nwfdailynews.com/news/20180108/mary-esther-man-charged-with-23-counts-of-child-porn
victimsofcrime.org/media/reporting-on-child-sexual-abuse/child-sexual-abuse-statistics