Florida Man Faces Prison Time For Tweeting Child Porn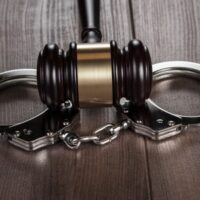 When people choose to view and download child pornography images, they tend to keep this activity secret. Then there are those who share it on social media and tag public figures.
This was what a Florida man did, and now he faces prison time for his crimes. On August 31, the 24-year-old man from Gibsonton was sentenced to five years in federal prison. He faces 10 years of supervised release after that.
On April 21, the man pled guilty to three counts of child porn possession and distribution after he was caught sending Twitter messages containing child porn images. He would then tag media outlets, elected officials, and other public figures in the tweets. 
The man's social media activity began in June 2017. That was when he created numerous Twitter accounts. He would use these accounts to post images depicting child sex abuse. When tweeting these images, he tagged numerous public figures, including politicians and even a local news anchor. The tweets also had messages for the tagged person.
When law enforcement officials discovered the activity, they issued a search warrant at the man's home. They found that the man was in possession of more than 160 child porn images. The children in the images were as young as 3 years old. One of the videos showed a toddler being sexually abused.
The news anchor tagged in the images, who works for Bay 9 News, was "scarred for life" after viewing the horrific images. The news anchor blocked the man after he sent the photos, but the man made duplicate accounts and continued to send child porn images to the anchor. He also sent them to Bay 9 News' Twitter account.
The news anchor's husband was also horrified by the images and asked the Polk County Sheriff's Office for help. The man's case was presented by Project Safe Childhood, which tackles child sexual exploitation and abuse.
Child Porn on Social Media
Child porn on social media is nothing new. Many people feel the need to share immoral or illegal photos and posts on Facebook, Twitter, Instagram, and other social media sites. These sites then have to do a lot of cleanup.
In 2019, Facebook had to remove tens of millions of posts in the past because they contained child porn and other illegal subject matters, such as drug sales, gun sales, and terrorism. Most of these images were found on Facebook Messenger. More than 1 million photos and videos had to be removed from Instagram as well for similar reasons. 
Contact a Legal Professional for Help
Child porn crimes are taken seriously, especially when the images are shared on social media sites, where millions of people can easily view and access them. A person can face several years of prison time for their actions.
When facing child porn convictions, you need the best outcome possible. Seek legal help from Florida child pornography lawyer Gilbert A. Schaffnit. We will give you solid advice so you can make the right decisions. Call (352) 505-1799 or fill out the online form to schedule a consultation.
Resource:
newsweek.com/florida-man-gets-5-years-tweeting-child-porn-politicians-media-outlets-1624754