Florida Veterinarian Admits To Sexual Abuse Of Children And Animals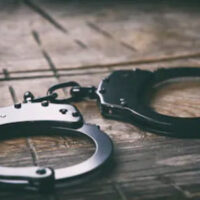 No pet owner wants to hear that their veterinarian is a child porn addict who sexually abuses dogs. Sadly, a veterinarian from South Florida has recently pled guilty to these horrific crimes.
The man was arrested in March and admitted to these crimes on July 29. In February 2021, he knowingly possessed 1,667 sexually explicit images of children. The 40-year-old veterinarian, formerly a medical director at Caring Hands Animal Hospital, pled guilty to multiple crimes, including receipt and possession of thousands of child porn images. He also made several videos of himself sexually abusing dogs and then shared them via social media.
The veterinarian admitted to accessing thousands of child porn images and videos of child pornography. He accessed these shared online files once in 2020 and several times in 2021. He pled guilty to  one count of child porn possession and three counts of receipt of child porn.
The veterinarian was arrested after Dropbox, a file-sharing service, informed investigators that a user had received more than 1,600 images suspected to be child pornography. The files were traced to the man's home. On February 24, agents from Homeland Security raided the home. They found files relating to the sexual abuse of children and animals.
Many photos and videos depicted bestiality and were allegedly produced at the man's home. There were also images of a chat in which he detailed abusing dogs and having sex with them. An image of bestiality was coded as being taken at Caring Hands Animal Hospital, so at least one crime was committed there. One explicit video was produced at the Aventura hospital in May 2018.
The man also pled guilty to one count of animal abuse after creating an animal crush video. Federal law prohibits animal crushes, which is a type of animal cruelty that involves animal torture for sexual gratification. These disgusting videos can often be found on the dark web of the internet.
The veterinarian lost his job at Caring Hands two weeks before his arrest. That was when the hospital learned he was under investigation for the crimes. The hospital as well as animal rescue organizations in the area are shocked and horrified by the man's crimes.
The man has been held at Federal Detention Center in Miami since being arrested in mid-March. No bond has been set. Sentencing is set to take place on October 8. The veterinarian faces at least five years in prison, with a maximum of 87 years.
Contact a Legal Professional for Help
Child porn and animal abuse are not only illegal acts but unethical ones as well. Sex is for adult humans—bringing children and animals into sexual acts is a serious and shocking crime.
Child porn crimes are punished harshly. You need someone to defend you against these charges or else you can spend decades in prison. Seek legal help from Florida child pornography lawyer Gilbert A. Schaffnit. He can provide you with aggressive representation. To schedule a consultation, call (352) 505-1799 or fill out the online form.
Resource:
sun-sentinel.com/news/crime/fl-ne-aventura-veterinarian-pleads-guilty-20210729-6f6hmb745jfxznhzq7vbjswqme-story.html