Man Faces Hundreds Of Charges For Child Porn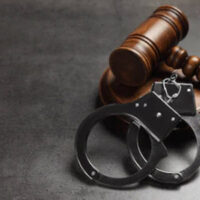 A Brandon man was recently caught with hundreds of images and videos involving child porn. Hillsborough County sheriff's detectives found numerous child pornography files on his cellphone and other electronic devices.
On March 16, detectives received a cyber tip from the National Center for Missing and Exploited Children. They were informed that someone at a home in the 600 block of Pine Forest Drive in Brandon was uploading child porn files.
Detectives went to the home and the 21-year-old man living there consented to a search of his phone and two other electronic devices. Detectives found child porn photos and videos.
On March 26, the sheriff's office obtained an arrest warrant for the man. He was arrested the next day. He has been charged with 100 counts of possession of 10 or more child pornography images, 100 counts of in-state transmission of child pornography by electronic device, one count of unlawful use of a two-way communications device, and one count of filming, distributing, or possessing images or videos of sexual activity with an animal.
Contact a Legal Professional for Help
Child porn possession is a common activity in Florida and other states. People have been caught with hundreds and even thousands of these images.
A Florida child pornography lawyer from the Law Offices of Gilbert A. Schaffnit can assist you with your case. We have 40 years of experience and can provide you with a strong, effective defense. To schedule a consultation with our office, call (352) 505-1799 and fill out the online form.
Source:
patch.com/florida/brandon/brandon-man-charged-100-counts-possessing-child-porn-sheriff