Pastor Arrested After Using Church Wi-Fi To View Child Porn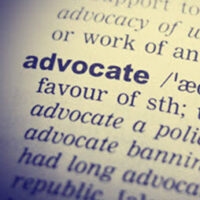 A 44-year-old pastor from Palatka, Florida, who worked as a youth pastor and public school teacher, faces criminal charges of child porn possession and use of a two-way communication device to commit a felony. He was arrested after he allegedly used the Wi-Fi at his church, Palatka Baptist Temple, to download child porn after a recent service.
Detectives were first alerted to possible child porn distribution through a cyber-tip from a social media site in May 2022. The man's recent arrest ends an almost year-long investigation into his illegal activities.
Police investigated the man's electronic devices and accounts and discovered 54,000 images, with most of them pornographic in nature. The man even told detectives that he had been banned by one social media site multiple times. Detectives found that the pastor was messaging other child porn offenders and sending them images of teen minors.. He sent 42 images.
After detectives met with the man in March and took possession of his electronic devices for a forensic download, he was suspended from his job as a sixth grade teacher at Middleton-Burney Elementary School in Crescent City. During that download, police found an image of a boy exposing his genitals to the camera.
On April 12, a probable cause affidavit was submitted to the state's attorney's office. An arrest warrant for the man was issued.
Palatka Baptist Temple has not commented on the case. The Putnam County School District has stated that there is currently no evidence that any children in the district have been victims of the man's crimes. All parents and students were notified of the man's arrest. The district has counselors available to all students and staff.
The Putnam County Sheriff was especially upset by the crime, calling child porn a "despicable act." He also stated that the man's behavior was "disgusting, vile, and repugnant," and will not be tolerated.
The man has been charged with two crimes: child porn possession and using a two-way communication device to commit a felony.  If convicted, he faces up to 10 years in prison.
Contact a Legal Professional for Help
Many people seem to think that religious people are better than others, but the truth is that anyone can fall prey to the allure of child porn. Their profession or standing in the community does not make one bit of difference.
A Florida child pornography lawyer from the Law Offices of Gilbert A. Schaffnit can assist you if you have been arrested for such a crime. We can provide you with a solid defense. Schedule a consultation today by filling out the online form or calling (352) 505-1799.
Source:
foxnews.com/us/florida-sheriff-sends-warning-to-sick-perverted-scum-after-pastor-busted-using-church-wifi-for-child-porn