11 Men Arrested, Charged in Child Porn Sting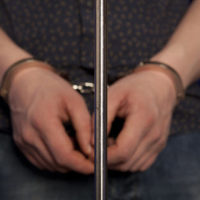 If you possess or distribute pornographic images of children and think you'll never get caught, think again. Investigators often spend months researching and identifying suspects using tips from others.
One recent sting in Florida, dubbed Operation Guardians of Innocence II, netted 11 suspects who will face a total of 660 criminal charges for engaging in child porn activity. Of these 11 suspects, the most shocking ones include a 16-year-old high school student and a worker at Walt Disney World. A retired teacher and Boy Scouts volunteer were also arrested in the month-long sting that targeted those in central Florida.
Once the suspects' electronic devices are seized and analyzed, it is possible that the men could face many more charges. Many of the images depicted children being physically abused and battered. No local children have been identified in the images yet, but the investigation is ongoing.
The charges are as follows:
A 48-year-old man who serves as a bartender and Boy Scouts volunteer is facing 64 counts of child porn.
A 64-year-old man who has been in prison for sexual assault in the past is facing 143 counts of child porn.
An 84-year-old man is facing 200 charges for child porn.
A 51-year-old man is facing 12 child porn charges.
A 30-year-old man is facing 10 counts of child porn possession.
A 53-year-old man who works at Walt Disney World is facing 24 charges.
A 35-year-old man who was previously arrested for child porn possession in 2000 is facing 100 counts of child porn.
A 24-year-old man is facing 14 counts of child porn.
A 20-year-old college student is facing 55 counts of child porn.
A 69-year-old former school teacher is facing 19 charges total.
A 16-year-old high school student is facing 12 counts of child porn.
Child Pornography Penalties
Child porn is not allowed in any circumstance. It is not protected by the First Amendment, nor are parents allowed to take sexually suggestive photos and videos of their own children. Any sexual images of children under the age of 18 are prohibited. The age of consent of a given state is irrelevant.
Child porn is often charged at the state and federal levels. Child porn is a very serious crime at the federal level. Even a first-time offender can face up to 30 years in prison. Those who have prior offenses or possess or distribute violent images can face life in prison.
Contact a Legal Professional for Help
Children are often abused and exploited because they are seen as easy targets. However, those convicted of child porn charges are not let off easily. They face serious penalties that can affect them for many years. After all, these charges stay on their criminal records for the rest of their lives.
For these reasons, it's crucial that you seek legal help right away if you are facing child porn charges. Contact the Gainesville criminal defense attorneys at the Law Offices of Gilbert A. Schaffnit immediately. We have the ability to reduce or even eliminate your charges completely. To learn more about your legal options, call (352) 505-1799 or fill out the online form.
Resources:
news4jax.com/news/disney-worker-among-11-charged-in-florida-child-porn-sting
justice.gov/criminal-ceos/citizens-guide-us-federal-law-child-pornography