2 Florida Men Arrested for Conspiracy to Sexually Assault Child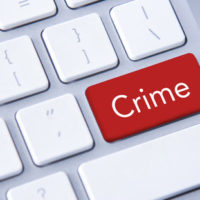 Sexually assaulting a child is a horrific crime. No child should be put in harm's way, and the law aims to protect these children to the fullest extent possible.
A person who even plots to assault a child can face serious criminal penalties. Two Florida men were recently arrested for planning to rape a 3-year-old girl. The Ormond Beach men were arrested after the girl's mother found text messages that the men exchanged. A 39-year-old man was arrested in January, while the other, a 37-year-old man, was arrested in early February.
The girl's mother, who lives in the same apartment building as the 39-year-old man, came across the messages while one man was having a medical emergency. She also saw a Facebook post discussing how predators work to groom children for rape.
The single mom and her child had moved into the apartment complex in December. Not long after, the girl told her mother that the 39-year-old man had touched her.  On December 17, the man was hospitalized after an overdose. The girl's mother found the man's phone and saw the text exchange with the other man. She found out that the two best friends were plotting to rape her daughter.
The text messages were extremely graphic in nature. The 39-year-old man described how when he met the girl, she buried her face in his crotch and the encounter gave him "visions in his head." He then plotted with the other man to rape her, either awake or unconscious. They first wanted to get the child used to both of the men and "train her" to keep secrets. One man was allegedly using an anonymous browser to find out ways to make a child pass out for several hours. They even hoped that the girl's "junkie mom" wouldn't be able to pay rent and would let the men have the girl so they could do whatever they wanted with her.
The 39-year-old man was arrested in January on multiple criminal charges, including 21 counts of possession of child pornography, lewd or lascivious conduct or lewd or lascivious molestation. The 37-year-old man was arrested in February after police found images of child porn on his cell phone. He was taken to Volusia County Branch Jail and charged with conspiracy to commit sexual battery on a child. He is currently in custody without bond. He was living in a home with a couple who have a 20-month-old child, but there is no proof that he was the victim of abuse by the man.
Contact a Legal Professional for Help 
Sexual assault is punished severely in Florida, particularly when the victim is a young child. In fact, an adult who sexually assaults a child under age 12 commits a capital felony, which could lead to the death penalty.
If you have been accused of a sex crime against a child, your life is on the line. Seek legal help right away from the Florida sexual assault lawyer at the Law Offices of Gilbert A. Schaffnit in Florida. His knowledge and wealth of experience can help reduce your charges. Call (352) 505-1799 or fill out the online form to schedule a consultation.
Resource:
foxnews.com/us/2-florida-men-allegedly-plotted-to-groom-3-year-old-for-sex