2 Florida Men Charged With Child Porn Crimes Involving 5-Year-Old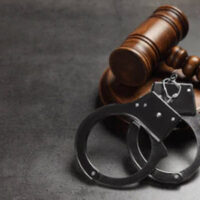 Everyday, children are involved in child porn crimes. While many of these children are older teens, many are also young. A 5-year-old boy was a recent victim in Florida. Two men have been punished for distributing and producing child porn.
A man from Melbourne has been sentenced to 30 years in federal prison for multiple child porn crimes, including possession, distribution, and production of child pornography. Once he is released, he will be on the sex offender probation list for 20 years. The other man, from Jacksonville, was sentenced to 14 years in federal prison for child porn distribution. Once released, he will be on the sex offender probation list for 10 years.
The Melbourne man was actively abusing the 5-year-old child. He would videotape the abuse and provide the content to the Jacksonville man, who would then share the sexually explicit images in an online chat.
The case was investigated by the Brevard County Sheriff's Office. The investigation began in June 2021 after they received a tip from the National Center for Missing and Exploited Children. According to the tip, child porn was being distributed to an online chat group.
The investigation showed that the Melbourne man was actively abusing a 5-year-old boy. He would film the abuse and send the images to the other man. The man, a moderator of a social media group, would then share the images to members of the group.
The sheriff's office worked with Immigration Customs Enforcement/Homeland Security Investigations, and the United States Attorney's Office to get the men arrested and put behind bars. The agents working the case were able to rescue the child from the abuse.
Child Sexual Abuse 
Child sexual abuse is also known as molestation. It occurs when an adult uses a child for sexual gratification. Forms of child sexual abuse include indecent exposure, sexual exploitation, grooming, sexual activities, and production of child porn.
One of the main forms of child sexual abuse is child marriage, although it can occurs in home and schools as well. Girls are more than twice as likely to be abused as boys. Most sex offenders (60%)  are acquaintances, such as neighbors, babysitters, or family friends. Thirty percent are relatives, such as fathers, brothers, cousins, or uncles. Ten percent of child sex abuse cases are perpetrated by strangers.
It is important to know that children cannot consent to sexual activity with adults. An adult who engages in sexual activity with a child is acting not only immorally but criminally.
Contact a Legal Professional for Help
Five-year-old boys should be playing outside, not engaging in sexual activities. The men in this case will face punishment for the rest of their lives due to their crimes.
Child porn possession, production, and distribution crimes are punished harshly in Florida. Get the legal help you need from a Florida child pornography lawyer from the Law Offices of Gilbert A. Schaffnit. Let us defend you from your charges. To schedule a consultation, fill out the online form or call (352) 505-1799.
Source:
foxnews.com/us/florida-men-sentenced-child-porn-case-involving-5-year-old