2 Florida Men Get 111-Year Prison Sentences for Child Porn Crimes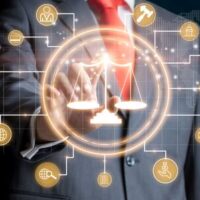 Possession of certain items can get you in legal trouble. Drugs probably come to mind. However, most crimes don't get the punishment that two men were recently handed down for child pornography possession: 100+ years in prison.
In late May, two men faced sentencing for child porn crimes they were charged with in 2020 and 2021. The circuit court charged a 71-year-old man from Stuart with 100 felony counts of child porn possession. He was convicted on April 26 and faces 111 years in prison.
That same day, the judge also sentenced a 35-year-old man to the same fate. The Palm City man was charged with 110 felony counts for child porn possession. He was convicted on March 20 and also faces 111 years in prison.
The judge called the 71-year-old man a "danger to society" and said that the graphic images he saw of the children were atrocious. He stated he would have rather seen photos of murder victims than of children being sexually abused. The judge also claimed that the images were burned in his mind, causing him to lose sleep.
The 35-year-old man worked for a security company. The man uploaded child porn videos while at work. The man has also been accused of sexually battering an 11-year-old girl. That jury trial has been set for August 14.
Detectives with the Criminal Investigations Special Victims Unit retrieved the child porn images off the suspect's computer devices. The images retrieved from these computers showed multiple children ranging in age from infancy to 12 years old engaging in sexual activity with adults. Given that the men are facing more than 100 years in prison, they will no doubt be locked up for the rest of their lives.
Child Porn Statistics
Of those who are sentenced for child porn crimes, most — 45.5% — were sentenced for distributing child pornography. A close second was child porn possession, accounting for 43.3% of sentencing. The remainder — 11.2% — were sentenced for charges of receiving child porn.
An overwhelming majority of child pornography offenders — 99.3% — were men. Their average age was 41. Of all child porn offenders, 83.3% were white, 9.5% were hispanic, and 4.2 % were black. The remaining 3% were other races.
Nearly 98% of child porn offenders were United States citizens. Most — 76.5% — had no prior criminal history. More than 99% were sentenced to prison for child porn crimes, with the average sentence at 104 months, or almost nine years. The Middle District of Florida is one of the top districts for child porn offenders.
Contact a Legal Professional for Help
Florida judges often find child porn crimes to be heinous. If you have been accused of these crimes, you need the best defense possible.
A Florida child pornography lawyer from the Law Offices of Gilbert A. Schaffnit can help. We provide clients with respectful and confidential representation while defending you against the charges you face. Schedule a consultation by calling (352) 505-1799 or filling out the online form.
Source:
wptv.com/news/treasure-coast/region-martin-county/2-men-get-lengthy-prison-sentences-in-child-porn-possession