2 Men Plead Guilty To Child Porn Charges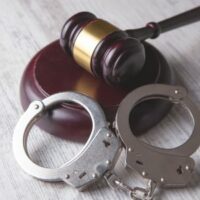 Many Florida residents are intrigued by child pornography. While many simply view images they find online, others take things further and create their own porn. Some then even sell the images and videos to others.
Production and distribution of child porn are serious crimes that can result in state and federal charges. These criminal charges are what two Florida men are currently facing. Both have pled guilty to crimes involving the production and distribution of child porn.
The 32-year-old man from Shalimar and the 44-year-old man from DeFuniak Springs received federal indictments from a grand jury earlier this year.
The investigation started after the 44-year-old man was caught distributing child porn images by an undercover agent with the FBI. The man was sharing the sexually explicit photos with users of Kik Messenger, a social media app. The images in question were of a minor who was under the age of 10.
When the man pled guilty, he admitted to working with others on Kik Messenger to exploit and victimize minors across the country. The man was using the social media platform for this purpose from 2020 to 2021.
The 32-year-old man was caught engaging in a similar crime. A different undercover agent with the FBI witnessed the man using Kik Messenger to distribute child porn images that he was creating live, in real time. That victim was also under the age of 10. The man was immediately identified by police officers, who were able to quickly execute a search warrant on his home and stop the child porn activities.
Both men will face sentencing in January 2022. The 44-year-old man faces a mandatory minimum sentence of 20 years in prison but could face up to life in prison. The 32-year-old man faces 15 to 30 years in prison. The FBI, Okaloosa County Sheriff's Office, and Walton County Sheriff's Office investigated the cases.
Child Porn Distribution
Child porn distribution is a serious crime, but it doesn't take a lot to get charged with it. You may think of distribution as a large-scale operation, but it really doesn't take that much to face such a major criminal charge. In one case of child porn distribution, for example, one man solely sent and received child porn files via email. He was sentenced to 20 years in prison for his actions.
Distribution could also mean sexting, a practice that many teens engage in. Because those involved are sending photos of minors (those under the age of 18), they could be charged with child porn distribution.
Contact a Legal Professional for Help
Child pornography is considered a heinous crime in Florida and other states. The crime is especially bad when the victims are very young.
Being convicted for federal charges for child porn can result in decades in prison. Seek legal help from Florida child pornography lawyer Gilbert A. Schaffnit. He can assess your case and work aggressively to provide you with a solid defense. To schedule a free consultation, call (352) 505-1799 or fill out the online form.
Resource:
nwfdailynews.com/story/news/crime/2021/11/18/two-northwest-florida-men-plead-guilty-federal-child-porn-charges/8673748002/