71 Men Arrested in Prostitution Sting Before Super Bowl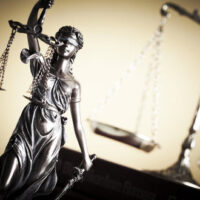 For most people, the Super Bowl means fun, football and yummy food. In normal years (without COVID), the Super Bowl is a huge event, with friends, family members and neighbors coming together to cheer on their favorite teams and engage in camaraderie.
For law enforcement officials, though, the football game means crime – specifically, an increase in prostitution. The big game took place in Tampa this year, and demand for sex tends to increase in the two months prior to the Super Bowl. When major sporting events take place, many people travel for the sole purpose of engaging in prostitution.
This year, Super Bowl LV was held on February 7 at Raymond James Stadium in Tampa. To cut down on prostitution, undercover detectives ran a sting operation in West Florida from December 7 to January 9. It was dubbed Operation Interception and resulted in the arrests of 71 men looking for prostitutes.
The goal of the Hillsborough County sting operation was to get men who were interested in prostitution behind bars before they could take advantage of vulnerable prostitutes. It is also hopeful that news of the arrests would deter others from engaging in the solicitation of prostitution.
The sting operation involved undercover detectives who post online ads about prostitution in an attempt to lure men. The female detectives would also pose as prostitutes and arrest the men who fell for the operation. The men who were arrested ranged in age from 20 to 62 years old. Their occupations included construction workers, firefighters, bankers and military members. Shockingly, one was a Christian teacher. Two of the men were registered sex offenders. Many had no criminal history, while some were arrested in the county before.
The sad part is that many of these sex workers engage in sex acts against their will. They don't want to sell their body. However, they are often forced to by pimps who have no problem exploiting these women and taking the money they earn. Many sex workers are raped, while many become addicted to drugs.
Prostitution and human trafficking often involved people from foreign countries. Each year, approximately 50,000 people are trafficked into the United States. Most come from countries such as Mexico and the Philippines. While trafficked victims can be male or female, an overwhelming majority – approximately 80 percent – are female. While human trafficking may involve domestic work and agricultural work, 70 percent of victim are forced to work in the sex industry.
Human trafficking is especially common in Florida. Of all states, Florida ranks third for human trafficking.
Contact a Legal Professional for Help
Sex sells, but prostitution charges can be damaging. A first offense can lead to a $5,000 fine, one year in jail and community service, as well as a misdemeanor charge,
Don't let a prostitution charge ruin your life. Seek legal help from a Florida sex offense attorney at The Law Offices of Gilbert A. Schaffnit. He can defend you with his aggressive representation. Schedule a free consultation today by filling out the online form or calling (352) 505-1799.
Resource:
newsweek.com/florida-prostitution-sting-super-bowl-lv-1560818