Adoption Process Halted for Man Arrested on Child Porn Charges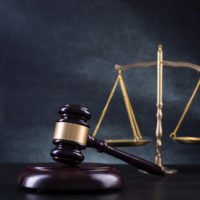 There are strict laws and procedures in place for those looking to adopt. With child abuse so prevalent, adoption agencies want children to go to the best homes possible—in homes with caring parents who won't abuse them. Those who engage in child porn do not fall under this category.
A Florida man who was in the process of adopting a child has been charged with possession of child porn. In October, the Volusia County Sheriff's Office received a tip from the National Center for Missing and Exploited Children and began investigating the 38-year-old Edgewater man.
Deputies discovered that the man was in possession of numerous photos and videos of child porn. The children depicted were between the ages of 4 and 9. Authorities found out that the man was in process of adopting a child. That process was halted in light of the criminal charges.
The man was arrested on January 18 and has been charged with 11 counts of possession of child pornography. He is currently in custody at the Volusia County Jail, with bail set at $165,000. 
Collateral Consequences of Sex Offender Registry 
As seen here, child porn charges can have far-reaching consequences. Those convicted of child porn charges are often required to register as a sex offender. Besides fines, probation and prison time, a sex offender will face many forms of punishment as they re-enter their communities.
Research has shown that sex offenders face social consequences as well. Relationships suffer, as many lose friends and are disowned by family members. Many sex offenders end up divorced and unable to visit their own children.
Many sex offenders find it difficult to secure suitable housing or employment. If they have a professional license, they will lose it. If they had planned to get a professional license, they will likely be barred from doing so. They are stigmatized in their communities, where they may face verbal and physical attacks.They tend to live lonely lives filled with guilt and shame.
Because sex offender registry information is made public, sex offenders tend to face more consequences from their crimes than other types of felons. Sex offenders face numerous restrictions that other criminals do not have to deal with. For example, sex offenders are restricted from being within a certain distance from schools, parks and other places where children tend to gather.
These penalties and restrictions are in place to protect the community. It is believed the sex offenders have a high rate of offending again. However, there is no data supporting such a theory. In cases of child sexual abuse, though, children are most likely to be abused by family members and people they know, rather than strangers. So there is no evidence that placing all these restrictions on sex offenders actually benefits the community.
Get Legal Help Today
Child porn charges can affect people in many ways. Those convicted get placed on the sex offender registry, affecting them for the rest of their lives.
Don't try to handle such charges on your own. The Gainesville criminal defense attorneys at the Law Offices of Gilbert A. Schaffnit can help protect your future by reducing your punishment. Contact us at (352) 505-1799 to schedule a free consultation.
Resource:
cbsnews.com/news/deputies-florida-child-porn-suspect-was-trying-to-adopt/