Attorney General to Focus on Sex Crimes Involving Minors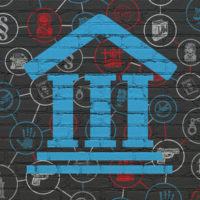 United States Attorney General Jeff Sessions (the head of the U.S. Department of Justice) has been open about his quest to crack down on crime through harsh punishment. In a speech, Sessions underscored his continued to commitment to bolstering investigations and prosecutions of sex crimes against children. While noting that enhancements in technology are making it more difficult to track down those committing crimes against children, Sessions promised enhanced measures to ensure those guilty of such acts are apprehended. He continued by noting that increasing the prison sentences of those convicted of sexual crimes against children is the best way to deter such acts from occurring in the future.
This news should serve as a forewarning that law enforcement officials will be doubling-down on apprehending those involved in producing and consuming child pornography. While this is certainly good news, and a necessary step to continue the protection of the next generation, this also means that increased mistakes will be made. With increased pressure to apprehend offenders, officials are more likely to make mistakes a violate the rights of those being investigated. If you are being investigated for such crimes, it is in your best interest to get ahead of the issue and consult with an experienced Florida child pornography attorney.
Florida Child Pornography Charges 
The Florida justice system is particularly harsh on those convicted of child pornography offenses. Child Pornography charges are among the most serious an individual can face. The mere accusation of a child pornography-related charge can destroy your reputation and end your career. Those convicted of the production, possession, or distribution of child pornography can face extremely lengthy prison sentences and hefty fines. In order to be convicted of a third-degree child pornography charge the prosecutor must prove the following:
The content in the possession of the defendant portrays the sexual exploitation of a minor;
The defendant was aware that the content in their possession contained the sexual exploitation of a minor;
The defendant knowingly possessed the media that depicted the sexual exploitation of a minor.
Those convicted the third-degree felony possession of child pornography face a maximum prison sentence of five years with no mandated minimum sentencing guidelines. However, there is talk at the Department of Justice of increasing the federally mandated sentencing minimums in an attempt to crack down on such crimes.
Let Us Assist You with Your Case 
If you have been charged with a child pornography-related offense, your initial reaction may be shame and fear. While the charges you face are extremely serious, it is important to understand that help is available. It is possible that law enforcement infringed on your rights during the investigation or arrest; if this is the case, certain evidence may be suppressed. An experienced Florida criminal defense attorney will be able to review the specifics of your situation and identify any misstep that may have occurred. At the Law Offices of Gilbert A. Schaffnit, we understand the seriousness of the charges you face, and our dedicated child pornography defense team is ready to advocate on your behalf as you fight for your freedom. Do not delay; call 352-505-1799 now for a free initial telephone consultation.
Resource:
11alive.com/news/local/transcript-ag-jeff-sessions-speech-in-atlanta/446262019