Boy Scout Leader Faces Child Porn Charges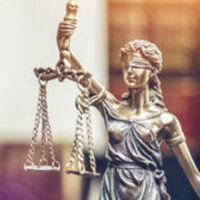 Boy Scout leaders work with children and therefore must act in a moral and ethical manner at all times. This means that they should commit crimes, particularly ones that involve child porn.
A Boy Scout leader in South Florida has been charged with child porn possession and receipt after using cryptocurrency to purchase sexually explicit images of children. The man was in court on June 3.
Law enforcement officials searched the man's Miami home and found more than 200 child porn files. In February, the Boy Scout leader admitted that the computer was his and that he bought the images using cryptocurrency.
The Boy Scouts of American immediately banned the man from the program. A spokesperson for the Boy Scouts said that the allegations were disturbing and that the man had been banned from any future participation with the organization. 
Use of Cryptocurrency for Child Porn
Cryptocurrency is being used to pay for various items, and child porn is no exception. In 2019, cryptocurrency payments for child pornography increased by 32%. A big reason for this is the lack of traceability with cryptocurrency. Bitcoin typically cannot be traced, so when people use it to buy child porn, they are covering their tracks. When people use credit cards, they are a lot easier to find.
However, that does not mean that child porn viewers who use cryptocurrency will never get caught. Cryptocurrency is often obtained from exchanges, and some of them comply with the law. That means they collect identity data from users. Many also cooperate with law enforcement during investigations. There was a case in which law enforcement officials used crypto tracing software to users of the dark net web site Welcome to Video, which served as a den for people to trade videos of children being sexually assaulted. Based on volume of content, Welcome to Video was known as the largest child sexual exploitation market. The dark net is an area of the internet that can only be accessed by the Tor browser. It contains a lot of child porn and other illegal activities.
The IRS Criminal Investigation department was able to trace the bitcoin transactions made on the Welcome to Video site. They were able to locate people from all over the world who were uploading and downloading child porn. They also located the site administrator. The users thought they would be anonymous. However, the IRS was able to identify hundreds of users by analyzing the blockchain using software to get information from the bitcoin transactions. The tracing software also helped uncover similar rings of child sex abuse material.
Contact a Legal Professional for Help 
It's shocking to hear of so many people getting arrested for child porn possession and distribution. It's even more shocking when the person works with kids, like a Boy Scout leader.
If you are facing child porn charges, Florida child pornography lawyer Gilbert A. Schaffnit can help. We will aggressively work to get you a favorable outcome. Fill out the online form or call (352) 505-1799 to schedule a consultation.
Resources:
nbcmiami.com/news/local/boy-scout-leader-accused-of-buying-child-porn-with-cryptocurrency/2465502/
coindesk.com/crypto-payments-for-child-porn-grew-32-in-2019-report