Boy Scouts Leader Faces Child Porn Charges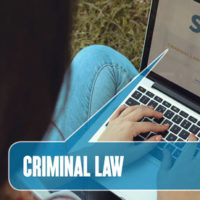 Child pornography is a crime that's becoming more and more common. People of all ages and occupations are turning to sexually explicit images of children as a form of entertainment. Even those in authority, such as teachers and leaders, are often drawn to child porn and charged with possession.
This does not make it acceptable. Child porn involves the exploitation of innocent victims, including teens, adolescents, toddlers and even infants.
A Florida Boy Scouts leader is facing charges after police confiscated a digital device and found 38 images of children in sexual positions. The Florida Department of Law Enforcement's Orlando Cyber Crime Task Force launched an investigation after they received a tip from The National Center for Missing and Exploited Children that the man may have child pornography in his possession. They found that the Umatilla man did indeed possess such images and they obtained a search warrant.
A forensic preview of the digital device showed 38 photos of children under 18 years old. Some were girls as young as 2 years old. A judge set a $10,000 bond for each image found. He faces prosecution by the state attorney's office.
The 67-year-old man, who had been involved in the Boy Scouts for more than 30 years, has now been banned from the organization. The Florida Department of Law Enforcement is asking parents who have information about the Lake County pack leader to call (407) 245-0888.
Who Views Child Porn?
Child porn is not a crime that people talk about because it comes with a stigma. Chances are, though, someone you know views child porn or has images in his or her possession. It's often a person you would least expect.
Get Legal Help Today
Child porn is more common than you may expect. People from all walks of life regularly view child porn images. This makes child porn seem normal and harmless, but it's not.
A person convicted of child pornography can face both state and federal charges. Such a conviction can affect you for the rest of your life. Let the Gainesville criminal defense attorneys at the Law Offices of Gilbert A. Schaffnit provide you with a solid defense. We have more than 40 years of experience defending clients against child porn charges. To schedule a free telephone consultation, contact us at (352) 505-1799.
Resource:
wesh.com/article/boy-scouts-leader-arrested-on-38-charges-of-child-pornography-fdle-says/14465345