Camp Counselor Arrested On Child Porn Charges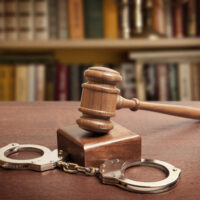 When children go away to camp, parents trust counselors to effectively supervise the kids. But sometimes camps do not fully vet counselors. Some engage in crimes against children and end up arrested and jailed for their actions.
A South Florida camp counselor was arrested on April 8 for child pornography charges. The 25-year-old man from Boca Raton was arrested by the Palm Beach County Sheriff's Office. From 2017-2019, he worked as a camp counselor at the Palm Beach County YMCA.
Law enforcement officials started investigating the man back in December. They found that the man was using four Snapchat accounts to send and receive files containing child porn. That was when detectives obtained a search warrant and went to the man's home.
Detectives searched the former camp counselor's devices and found several images and videos of child sex abuse. They also linked the man to several Snapchat accounts.
However, the man denied the allegations and even tried to destroy his phone. He was arrested and booked into the Palm Beach County Jail. The case is still under investigation.
Who Watches Child Porn?
Most normal people may wonder: why would someone want to watch child porn? What type of people watch it?
First of all, almost all users are men (less than 1% of viewers are women). These can be men of any age or profession. Even those who work with children may be attracted to child porn.
Why men view child porn is a bit more complex. For one, it's fairly easy to find child porn online. Social media and the internet have allowed access to these illegal images and videos. People tend to think they can view child porn in their homes with the utmost privacy. This is not true. Law enforcement officials can easily detect the location of child porn via IP addresses.
Those who watch it may simply be curious or they may be sexually attracted to young children. Those who are sexually curious may download a few images to satisfy their curiosity. There are also those who are sexually discriminant, which means they are searching for new and different stimuli. Then there are pedophiles and hebephiles, who are interested in young children or adolescents.
Some people may not be specifically interested in viewing the images or getting sexual gratification from them. Instead, they know that child porn is a multi-billion-dollar industry and want to profit off of it. Therefore, they may set up websites to sell child porn images.
Contact a Legal Professional for Help
Children trust camp counselors and others in positions of leadership and power. When they engage in child porn crimes, it can be devastating.
A Florida child pornography lawyer from the Law Offices of Gilbert A. Schaffnit can help you make effective decisions that will greatly impact the outcome of your case. We'll work hard to give you the best defense. To schedule a consultation, fill out the online form today or call (352) 505-1799.
Source:
nbcmiami.com/news/local/former-south-florida-camp-counselor-arrested-on-child-porn-charges/2733575/