Child Porn Investigation Nets 13 Arrests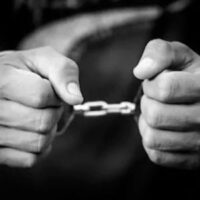 Child porn possession and distribution are common crimes in Florida. That's why police work hard to try to find offenders and get them behind bars. A recent sting operation in the state netted 13 arrests.
The Polk County Sheriff's Office initiated a child porn investigation, called Operation Guardians of the Innocence VI. Thirteen men between the ages of 20 and 47 were arrested. Some of the victims depicted in the child pornography images and videos were as young as 3 months old.
One man was caught with sexually explicit images of boys between the ages of 10 and 12. One man had uploaded photos of sexually battered children under age 12 to Facebook. The youngest man arrested, a 20-year-old, would share the photos to the Kik app and other chat groups. One man was a sexual deviant who dreamed of having daughters and then having children with those daughters. One man would bring his tablet to work to look at child porn.
The operation began in early December. Law enforcement officials caught the men viewing and downloading thousands of images of babies, toddlers and young children engaging in sexually explicit acts.
The arrested men include a Little League coach, a teacher, a mechanic, a FedEx driver and Air Force veterans. Many were married. One man watches child porn from his home as he receives Social Security Disability benefits One was a registered sex offender who was caught videotaping children in the neighborhood. One man weighed 520 pounds and was an illegal immigrant from Mexico. Many of these men were caught with hundreds of child porn images. Altogether, the men face a whopping 2,353 child porn charges. They face $12.5 million in bond. 
What to Know About Child Porn Sting Operations
Many people are unaware that what they do on a computer in their home can be traced. Well, it can, especially if you are doing something illegal, such as accessing child porn. An IP address can be traced to a specific person's home, so nothing you search online is private and secret.
Some websites are even set up as sting operations, so once you access them, you can be arrested. There are also undercover agents who act as child porn buyers. They will pretend to be interested in your goods, only to meet up with you and have you arrested.
These approaches may seem aggressive, but they are done to reduce the number of child porn images and prevent these children from being victimized. If you are being investigated by police, you need to act quickly. Child porn crimes are pursued aggressively and you could face state and federal charges. 
Contact a Legal Professional for Help 
Law enforcement officials often perform sting operations to catch criminals. This is especially true for child porn, as this type of crime victimizes children.
Those convicted of child porn offenses can spend decades in prison. You need the most experienced representation possible. Florida child pornography lawyer Gilbert A. Schaffnit can help. Contact his office to learn more. Fill out the online form or call (352) 505-1799.
Resource:
wsvn.com/news/local/13-men-arrested-in-florida-child-porn-investigation/