Custodian Arrested For Uploading Child Porn At School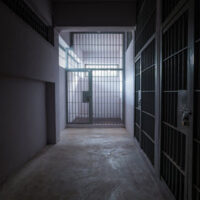 As a school employee, there are some things you probably shouldn't do while on the job. Uploading child porn is one of them.
A Florida man was recently arrested for uploading child sex abuse material from the school. The 35-year-old man was charged with possessing 10 or more child porn images. He was a custodian at Beulah Elementary School. He has since been fired from his position and he is currently being held on $500,000 bond.
The investigation began on January 4 when the Escambia County Sheriff's Office's CyberTipline received a report of two files being uploaded from the school. The subject was a girl under the age of 12. Additional files were later uploaded. These ones depicted a girl under the age of 8. All the files linked back to the custodian.
In April, investigators searched the man's home on Big Tree Lane. The man was also interviewed while working at Beulah Elementary. He claimed that he accidentally watched child porn once.
Investigators searched the man's cell phone and found more than 200 files of child porn. Many of the images showed children under the age of 5, including infants.
Uploading Porn and Distribution
Child porn distribution is a serious crime that comes with a lot of penalties. But the truth is that it doesn't take an elaborate scheme to be convicted of distribution. Simply sharing a file with someone online is all you need to do to be convicted. The United States has tough child porn laws, so you need to know what constitutes distribution so you can protect yourself.
Sharing materials is a type of distribution. This involves allowing another person to physically copy child porn images or movies. A person who gives a CD of child porn images to another person has distributed pornography. So has a person who sells sexually explicit images of children.
File sharing is another form of distribution. Many people share electronic files and images via the internet or private networks. Forwarding sexually explicit photos via text is also considered distribution. This is actually called sexting and is common among teens. Teens who engage in sexting can be accused of child porn distribution, even though they are sharing photos of their own classmates.
Punishment is severe for child porn distribution. State and federal laws often apply. A person can spend decades in prison for such a crime.
Contact a Legal Professional for Help
Sexually explicit photos of children can be attractive to a wide variety of people. While it's normal to be curious, being in possession of hundreds of files is not good for one's child porn case.
If you have been arrested for child porn crimes, your life will change forever. Seek legal help right away from Florida child pornography lawyer from the Law Offices of Gilbert A. Schaffnit. We'll help defend your case. Call (352) 505-1799 or fill out the online form to schedule a consultation.
Source:
katu.com/news/nation-world/elementary-custodian-uploaded-child-porn-at-school-police-say-pornography-escambia-county-florida