Father, Son Arrested for Child Porn Possession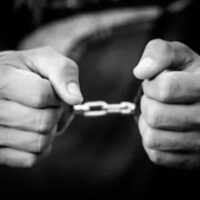 There are many activities that fathers and their sons can do together. Some play sports or build cars. They may do puzzles or watch TV. While there are many possible father-son activities, it's best to avoid criminal activities, such as child porn crimes.
A father and son were recently arrested by Pensacola police after officers found child pornography in their home. The father, a 56-year-old man, and his 23-year-old son were both charged with child porn possession. They are facing 30 counts.
The Pensacola Police Department received a tip of possible child porn and conducted a search warrant at the men's home in the 6400 block of Guilford Drive. Evidence, including a laptop and thumb drive, was seized from the home and both father and son were arrested.
Both men are currently in custody in Escambia County Jail. The bond was originally set at $450,000, but that was later increased to $600,000 each.
Gathering Evidence on Child Porn
It may seem weird to share child porn with a family member, like a son or father. However, there have been many cases of fathers and sons getting arrested for child porn possession.
People know that child porn is illegal, so many feel better sharing their "hobby" with someone, like a close friend or family member. They may even trade images and videos with people in chat rooms and others they have "met" online.
However, you need to be mindful of people you meet online. Investigators will often create false online personas and participate in chat rooms and discussion boards related to child pornography. So the person you are chatting with online may not be someone you can trust. It could be a police officer and they may use online conversations they had with you to establish a child porn case in court.
Investigators can trace a username's IP address and subpoena the internet provider for the personal information attached to the IP address. This puts a name and physical location to the internet username.
Also, keep in mind that when police suspect that a person is viewing, downloading, distributing, or producing child porn, they will gather evidence from various sources. If they think you are involved with child porn, they may interview your friends and family members to get more information about you. Police may even interview co-workers and neighbors to obtain incriminating evidence against you, so be mindful of who you tell about your addiction to child porn.
Contact a Legal Professional for Help
Child porn is a serious crime that can lead to stiff penalties. Even possession is not seen as a minor crime, as a person can face high bond amounts and many years in jail.
Have you been arrested for child porn crimes? If so, you should get a Florida child pornography lawyer from the Law Offices of Gilbert A. Schaffnit on your side. Fill out the online form and call (352) 505-1799 to schedule a consultation with our office.
Sources:
pnj.com/story/news/crime/2023/07/13/florida-men-christopher-and-ethan-luckie-face-child-porn-charges/70409789007/
wkrg.com/northwest-florida/escambia-county/pensacola-father-and-son-arrested-for-child-porn-possession/#:~:text=(WKRG)%20%E2%80%94%20A%20Pensacola%20father,counts%20of%20child%20porn%20possession.&text=Pensacola%20Police%20executed%20a%20search,in%20reference%20to%20child%20pornography