Father, Son Arrested For Child Porn Possession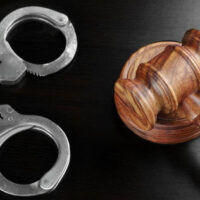 Crimes can sometimes be a family affair. This is especially true for fraud and theft crimes, but child porn? It may seem odd, but yes, a father and son in Florida were recently arrested for child porn possession.
Both men were arrested on March 25 at their home in Sneads. The son, 22, was arrested on 24 counts of child porn possession. The father, 48, was charged with 20 counts of child porn possession and one count of violating probation – a felony.
In fall 2020, the Florida Department of Law Enforcement executed a search warrant on the men's home. Agents performed a forensic evaluation on the computers in the home. They found numerous files of child porn. One device had three videos and more than 200 photos of children engaging sexual acts. Some of the kids were toddlers.
Both men were arrested and booked into the Jackson County Jail. The case is being prosecuted by the State Attorney's Office for the 14th Judicial Circuit.
Technology and Child Porn
Several decades ago, getting a hold of child porn materials was next to impossible. You most likely had to create the materials yourself or find someone who had them. Nowadays, viewing child porn is as easy as a couple of clicks of the mouse. The dark web is filled with child porn and other illegal materials.
Technology is making things easier for us in a lot of ways. It's also making it easier for us to commit crimes. You may be downloading child porn and not even know it. That's why if you use the internet, particularly to view porn, then you need to know what is legal and what is not. In many cases, there is a fine line between the two and it can be hard to tell. That's not a valid excuse for law enforcement officials, though. They take these cases very seriously and a lack of knowledge is not usually a good defense.
A child porn conviction comes at a high cost. It can negatively impact your life in many ways. Not only will you face prison time, but you could face some rough times upon your release. You will have to register as a sex offender.  You will be limited in where you can live. Getting a job will be difficult. Your social life will suffer.
Because of these consequences, you want to make sure you are fully aware of what you are viewing online. While seeing children in such images can be interesting, it's not illegal. Simply viewing these images for your pleasure victimizes the children, and that's something you don't want to do.
Contact a Legal Professional for Help
Getting arrested for possession of child porn can be an embarrassing and frustrating situation. It can impact you for the rest of your life.
Child porn crimes come with strict penalties. Get a solid defense from Florida child pornography lawyer Gilbert A. Schaffnit. Schedule a free consultation today. Call (352) 505-1799 or fill out the online form.
Resource:
news4sanantonio.com/news/nation-world/florida-father-and-son-arrested-for-possessing-child-porn-videos