Florida Baseball Coach Arrested For Child Porn Possession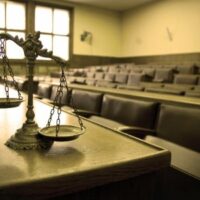 Many people get involved in child porn, and it's especially easy for coaches and others who work with children to gain possession of sexually explicit images of children. That's because these people are often seen as role models who can easily gain the trust of young children.
A baseball coach from Central Florida has been arrested for sharing child porn on social media. The 45-year-old man was arrested on June 22 and taken to Orange County Jail, but has since been released after posting bond. He is facing 10 counts of child porn possession and unlawful use of a two-way communications device after it was found that he allegedly used Twitter to share hundreds of child porn images.
The investigation started in May 2020, when Twitter contacted the National Center for Missing and Exploited Children with a tip about child porn possession. Investigators came across an IP address that was linked to 3,000 pages of sexually explicit messages, 2,000 explicit tweets, and an uploaded image showing a child engaging in sexual activity. This IP address was traced to the man's home, located in the 3500 block of Fairway Lane in Orlando.
The man's home address also serves as the address for The Tribe Baseball Club, which is a traveling baseball team for teens. He started the club in 2020 after the high school baseball season was cancelled due to the coronavirus pandemic.
However, the man ceased ownership of The Tribe Baseball Club on February 26, after police executed a search warrant on February 4. Police explained to the man the reason for the investigation and the man refused to talk to police after that. An investigation led to the discovery of child porn images in the man's Dropbox account. Investigators also seized the man's cellphone and found discussions about how the man wanted to have sex with children and sexually abuse them.
The man is also accused of chatting online with various people and soliciting personal items from them, such as underwear. He would then request that the people send the items to his post office box. Detectives found these items, which consisted of  hundreds of baggies of used underwear belonging to girls and women.
Law enforcement officials have reason to believe that as a baseball coach, the man may have had physical contact with teens in Central Florida. The families of the baseball players who played for The Tribe Baseball Club have been notified of the coach's arrest. Those who have been victimized by the man should contact police.
Contact a Legal Professional for Help
Teachers and coaches are often people that we would least suspect to be involved in child porn. When they are involved, it can be devastating, since they have access to children.
Child porn possession is a serious crime that requires swift action. Florida child pornography lawyer Gilbert A. Schaffnit can provide you with a solid defense that will help you achieve a positive outcome. To schedule a consultation, fill out the online form or call (352) 505-1799.
Resource:
wfla.com/news/florida/officials-central-florida-baseball-coach-shared-child-porn-over-twitter-solicited-underwear/