Florida Bill to Punish Social Media Sites That Don't Remove Child Porn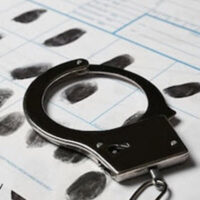 Law enforcement officials are working hard to reduce the amount of child porn that is found on the internet, particularly social media sites. People sometimes post and exchange illicit photos of minors on sites such as Facebook, Twitter, Snapchat and Instagram. While this should be illegal, the sites sometimes leave the pornographic material online, even when they are asked to take it down. That's what Twitter did anyway.
A bill in Florida, known as HB 995, would prevent this from happening. Under the bill, a company would be fined $100,000 for each day that it keeps illicit material online. There could also be civil penalties awarded by the courts for damages. There is also a Senate version of the bill, known as SB 1308. The bill is unique in that it would be the first of its kind in the United States to punish social media companies for not helping to prevent child porn and abuse on their platforms.
This actually happened to a Florida teen. He had a video of him and another person having sex posted on Twitter without his consent. The teen, who is now 17 years old, was manipulated into engaging in sex acts when he was just 13. It started when the teen sent a nude photo to who he thought was a 16-year-old girl. The person started blackmailing him. They threatened to send the photos to his parents and community members if he didn't send videos of himself having sex with another person. The teen complied with the request.
In 2019, the videos were posted to Twitter and retweeted more than 2,000 times. The teen discovered that the videos had been posted in January 2020. He was teased, harassed and bullied to the point where he became suicidal.
The teen alerted Twitter about the video by the next day. Twitter asked the teen to confirm his identity, but once he did, Twitter did not take any action. That's because the videos allegedly did not violate the company's policies. The videos did not get removed until the teen's mother contacted the Department of Homeland Security and warned Twitter to take down the videos. Local law enforcement was also notified of the case, but it is unknown what was done to investigate the person.
The teen and his mother have sued Twitter. According to the lawsuit, Twitter refused to take down the child pornography when asked to do so. The company left it up for nine days after it was notified and only took it down after the Department of Homeland Security got involved. The lawsuit alleges that Twitter was negligent in failing to report child sexual abuse. The lawsuit is seeking damages to be determined at trial.
Contact a Legal Professional for Help
Social media sites need stricter rules so that users cannot simply post whatever they want. Child porn and other inappropriate images and text that gets posted should be removed as quickly as possible to avoid victimization.
Posting child porn on social media sites can lead to strict penalties. Seek legal help from Florida child pornography lawyer Gilbert A. Schaffnit. We can protect your legal rights. Fill out the online form or call (352) 505-1799 to schedule a free consultation.
Resource:
orlandosentinel.com/politics/os-ne-plakon-social-media-child-porn-bill-20210216-r6znjn6iuzgihm57rh72pzv4ay-story.html