Florida Bus Driver Charged With Child Pornography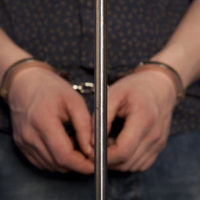 A school bus driver in Florida is facing 13 charges of possession of child pornography. The 56-year-old Green Cove Springs man was arrested on August 2 after law enforcement found videos and images of child exploitation in the trash at his home. Some of the materials found depicted sadomasochistic abuse of children.
The U.S. Air Force and Coast Guard veteran had been a bus driver for eight years. In 2016, he was a candidate for the superintendent of Clay County schools. He is currently in jail on $125,000 bail.
On May 14, investigators received a tip stating that the man was in possession of pornographic materials. They responded and spoke to the man on May 26. The following day, investigators searched a garbage can in the man's home and found electronic devices, as well as envelopes and letters. The Child Protection Team found photos and "believes several of the lewd images of the females are children." On July 28, a search warrant uncovered videos and images of children being exploited.
The man was a frequent attendee of school board meetings, where he voiced his opinions on student safety. He is currently suspended from his job as bus driver. The district is shocked by the charges, considering that the man successfully passed a background check in 2008 and there have been no concerns about any lewd behavior toward students.
Defenses to Child Pornography
If someone is charged with child pornography, there are several defenses they can use:
Defendant is not in possession. This often occurs when someone downloads pornography onto another person's computer—typically out of revenge. In this case, prosecutors clearly found the materials in the man's garbage can, so he was in possession of them.
Unintended possession. This occurs when a person receives an email and clicks a link, only to be directed to a child porn site. This may trigger files to download onto the computer. The possession was due to a mistake. Again, this defense would not apply here because it appears the man was in possession of physical photos and videos.
The content is not child pornography. This a possible defense in this case, since law enforcement believed that some of the photos were of children, but did not confirm this. Some women look much younger than they actually are, so it's possible that the images of the females were in fact images of young adults. The prosecution would need to confirm this.
Get Legal Help for Your Florida Child Pornography Case
If you have been charged with child pornography, it's important to seek immediate legal help. A conviction could stay on your record forever and affect your life negatively in so many ways.
At the Law Offices of Gilbert A. Schaffnit, our team of Gainesville criminal defense attorneys can help defend you against the charges you face. Our team has more than 40 years experience defending Florida residents against child pornography offenses. For more information, contact us at (352) 505-1799. We are available 24/7 for free initial telephone consultations.
Resource:
firstcoastnews.com/news/crime/clay-county-school-bus-driver-arrested-in-child-porn-case/461667922