Florida College Student Faces Criminal Charges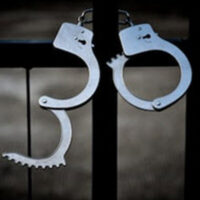 Child porn is attractive to many people—even those who are still teens and not far from being children themselves. A college student in Florida was caught with more than one thousand sexually explicit images and is now facing child porn possession charges.
The 19-year-old college student at Embry-Riddle Aeronautical University was arrested in early August after a year-long investigation. In September 2020, the Daytona Beach Police Department's Advanced Technology & Cyber Crimes Unit received a tip from the National Center for Missing & Exploited Children stating that someone was storing child porn via a cloud storage service. The storage account contained a video of a child performing a sex act.
The account was linked to several IP addresses. Some were assigned to Embry-Riddle Aeronautical University, while others were linked to an account the man used while visiting his family in Chicago. After obtaining access to another Google account several months later, the police department found more child porn videos. Daytona police found more than 1,200 pornographic videos—many of them featuring children.
In March 2020, investigators searched the college student's dorm room. They took his smartphone and laptop and found more child porn images. The man turned himself into Chicago Police in early August. He currently faces 20 charges of child porn possession. Other charges may be pending. It is unknown when the young man will be sent back to Florida.
Child Porn on College Campuses
While there is nothing illegal about watching adult porn, it becomes illegal when children under the age of 18 are involved. Many people download, view, and distribute child porn, and college students are no exception. In fact, even many college professors have been convicted of child porn charges.
Child sex crimes in higher education have been on the rise in recent years. Child porn is no longer a crime perpetrated solely by uneducated older men. Anyone of any age, gender, race, and education level can be involved in child porn. And it's not limited to certain professions either. College professors, government employees, teachers, coaches, people who work with children, and high-profile members of society have been caught with child porn.
Many college teachers have been turned in by students who become aware of their crimes. And when a college professor is accused of child porn crimes, it is discovered that these crimes often occur in the workplace—in offices and classrooms on work computers. Not only is this unethical, but it brings about safety concerns as well. The higher education industry has been reluctant to discuss child porn crimes among college faculty, even though professors, presidents, and deans have all been involved.
Contact a Legal Professional for Help
Child porn charges are taken seriously in Florida. A person can face serious charges and many years in prison. A conviction can change their lives forever, forcing them to register as a sex offender for life.
If you have been convicted of a child porn crime, seek legal help right away. Florida child pornography lawyer Gilbert A. Schaffnit can help you get a favorable outcome. It's important to get a solid defense against these charges. Schedule a consultation by calling (352) 505-1799 or filling out the online form.
Resource:
wfla.com/news/florida-college-student-charged-after-police-find-hundreds-of-child-porn-videos-on-google-account/