Florida Couple Accused Of Trafficking Teen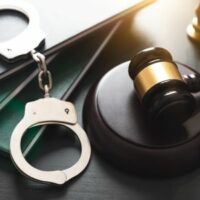 Human trafficking is rampant in Florida. People of all ages can be victims, but younger children, particularly female teens, are most often targeted.
A husband and wife were arrested on June 27 for trafficking a teenage girl. The 44-year-old man and 45-year-old woman face multiple criminal charges, including human trafficking, sex, and prostitution charges.
The trafficking occurred after the couple met a boy and a girl at a CVS in Clearwater. The two children had run away from home a few weeks earlier and wanted a ride back to Orlando. The man and woman gave the boy and girl a ride back to Orlando, but performed sex acts on the children.
The woman brought the teenage girl to an apartment and both met with two clients. The husband and wife admitted to regularly renting hotel rooms in the Orlando and Kissimmee areas for commercial sex. This is illegal in Florida.
The man was booked into jail on six charges, while the woman was booked on four charges.
Child Sex Trafficking
Any child can be a victim of sex trafficking, but those who run away from home or have an unstable home life are the most vulnerable. When these kids are on the streets, they are often lured into prostitution within just a few days.
These children are approached by pimps and often lured by food, money, drugs, and gifts. The teens are often coerced into having sex with clients and don't realize they are getting into a sex trafficking ring until it's too late. Sex trafficking victims are typically girls but they can be boys as well.
Those in the foster care system are also vulnerable to sex traffickers. These children are easy to exploit because they have no emotional connection to family. Those who have been abused in the past are extremely vulnerable. Traffickers try to seduce these adolescents by offering things they have never had before, like acceptance, love, and financial stability.
The bad part is that once these adolescents are lured into sex trafficking, they are unable to leave. The traffickers will often threaten to beat them, starve them, or inflict other forms of punishment. The child and the trafficker often have a complicated relationship. The child may think of the trafficker as a good adult influence even though they're really not.
Drugs are also common. Traffickers often try to get their child recruits addicted to drugs to make them easier to manipulate. Children are then more likely to perform sex work to feed their drug addiction. Marijuana, heroin, and crack cocaine are drugs that traffickers commonly use.
Contact a Legal Professional for Help
Sex crimes involving teens and young children are punished harshly. Get our punishment reduced with the right legal help.
Seek strong legal defense from a Florida minor sex offense lawyer from the Law Offices of Gilbert A. Schaffnit. We'll help you get a fair trial and the best outcome possible. Schedule a consultation by filling out the online form or calling (352) 505-1799.
Source:
fox35orlando.com/news/florida-husband-and-wife-arrested-on-human-trafficking-charges-of-an-underaged-girl