Florida CPA Sentenced To 8 Years In Prison For Child Pornography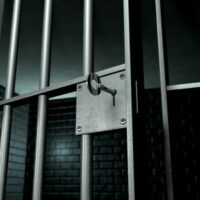 Child porn crimes are committed by people all over Florida. A 66-year-old man is facing child pornography charges after using online chat rooms to show children being sexually abused.
On September 20, a Florida CPA was sentenced to 102 months in prison for multiple counts of child porn possession and distribution. The man pled guilty to the charges and his sentence was handed down in West Palm Beach federal court.
The Lantana man, who goes by the nickname "Dandy Daddy," is being accused of chatting online with people who have an interest in videos depicting the sexual abuse of children. The man admitted to using Kik chat rooms to distribute these videos to approximately 100 people.
From 2020 to 2021, the man used the mobile app to communicate with others about child sexual abuse material. They would also trade sexually explicit images. In January 2021, a search warrant was executed at his home in Lantana. Investigators found him to be in possession of at least 4,000 images and videos depicting child sexual abuse.
His 102-month prison sentence amounts to 8 1/2 years. Under federal sentencing guidelines, he will be required to serve at least 86 months, or seven years and two months, of that sentence. Once he gets out of prison, he will also face 20 years of supervised release.
On top of that, the man must pay $31,000 in restitution to his victims. The amount has been divided in chunks of $3,000, $4,000 and $5,000 among seven groups of victims, including "Pia" of the "Sweet White Sugar" series and "Violet" in the "At School" series.
Use of Chat Rooms in Child Porn
Purveyors of child porn often use chat rooms to find victims and share images with others. Because many teens use chat rooms to communicate with others, this is an easy way for adults to solicit children without having to meet them in real life. Children often feel safer communicating with others online and are therefore more likely to share personal information about themselves, such as their age and location. Once the child feels comfortable, the adult may then suggest meeting in person for sex.
Chat rooms may also be used to share images and videos of sexually explicit activity. Users may think these online activities are private, but they can be discovered by law enforcement officials, Plus, many police officers pose online as porn users and children as they engage in stings. 
Contact a Legal Professional for Help
Child pornography is a crime perpetrated by people of all ages and professions. It does not discriminate. It can be very easy for people to view child porn once or twice and get sucked down the rabbit hole of viewership and possession.
Are you being accused of child porn crimes? If so, don't ignore the charges. Seek legal help as soon as possible to protect yourself and your reputation. Get aggressive legal representation from Florida child pornography lawyer Gilbert A. Schaffnit. You can schedule a consultation 24/7. Fill out the online form or call (352) 505-1799.
Resource:
miamiherald.com/news/state/florida/article254409359.html