Florida Cyberstalker Faces Charges Weeks Later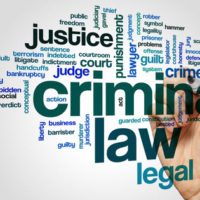 When a person is charged with a crime, sometimes they learn from it and never reoffend. Others, however, are unfazed and continue to engage in illegal behavior. A Florida man has been arrested again, after being charged with a different crime just two weeks earlier.
The 27-year-old Crestview man is facing felony child porn charges. He was charged on January 23 with obscene communication, possession of child porn, child cruelty and use of a communication device to commit a felony.
According to the man's arrest report, on January 5, he was caught sending an underage girl photos of a man's penis. He used Facebook to send the photos to the girl and asked her to send him similar photos. The minor told police that the man had also asked her to participate in a threesome.
These new charges—all felonies—come just weeks after the man was charged with cyberstalking. The man was charged with using a false name to stalk a co-worker on Facebook last year.
What the Law Says
Under Florida Statutes Section 847.0137, transmission of child pornography by electronic device is against the law. This refers to delivering an image via or the internet or some other electronic means. Child pornography refers to images depicting minors under the age of 18 in sexually explicit positions.
A person in Florida who reasonably knows that he or she is transmitting child porn to another person in the state can be charged with a third degree felony. While a third degree felony is the least serious of the types of felonies, it still comes with harsh penalties. It is punishable by a $5,000 fine, five years in prison and five years of probation.
Defenses to Child Porn Charges
Possession of child pornograhy may seem harmless to some people, but because children are victims, it is viewed as a serious crime. It may come with state and federal charges and harsh penalties.
Child porn charges can have a negative impact on your personal and professional lives. Therefore, it is important to have a solid defense. Depending on the circumstances of your case, there are several defenses that your lawyer may try to use, such as the following:
Defendant did not possess the images. If a person shares a computer with a family member or co-worker, he or she could be wrongly accused of possessing child porn
Unintended possession. Sometimes emails and websites encourage users to click links that take them to child porn sites. In some cases, these sites automatically download images onto the computer, even though the user did not intend to view or download these images.
Images are not considered child porn. Child porn images must include children and meet other criteria. If the images in question do not include children or are used for educational purposes, they are not considered child porn.
Get Legal Help Today
When a person is charged with a crime, only to reoffend just weeks later, punishment is not going to be lenient. A person can face serious charges the second time around, especially when the crimes are more serious.
Don't try to handle such charges on your own. The Gainesville criminal defense attorneys at the Law Offices of Gilbert A. Schaffnit can help you, no matter how serious your charges are. Let us reduce your punishment and protect your future. Contact us at (352) 505-1799 to schedule a free consultation.
Resources:
nwfdailynews.com/news/20180125/alleged-cyberstalker-faces-felony-child-porn-charges
leg.state.fl.us/Statutes/index.cfm?App_mode=Display_Statute&Search_String=&URL=0800-0899/0847/Sections/0847.0137.html