Florida Deacon Convicted Of Child Porn Production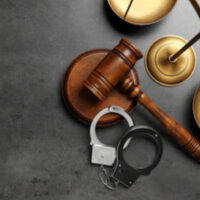 Child pornography is prevalent in Florida. While it is widespread, we often don't think that certain types of people would be involved in these sex crimes. So it's very surprising to the community when a church deacon is convicted of producing child porn.
On October 4, a 30-year-old deacon from Steinhatchee was convicted of two counts of using a child to produce child pronography. He was found guilty after a one-day trial. The man had previously pled guilty to one count of child porn possession.
The investigation began in August 2021. That was when law enforcement officers received a cybertip from the National Center for Missing and Exploited Children. The agency told police that someone was uploading child porn files to a cloud server. That person turned out to be the deacon.
Investigators searched the man's phone and desktop computer and found child pornography pictures and videos. The images and videos showed prepubescent boys engaged in sex acts. The deacon had also produced some of the porn in his possession. He had videos of two young boys using a restroom at the Perry church where he worked.
The deacon's sentencing hearing is scheduled for January 9 in Tallahassee. He faces at least 15 years in prison, with a maximum combined sentence of 70 years.
Child Porn Production
When you think of someone producing child porn, you may imagine a movie set with a director and children willingly engaging in sex acts. This is hardly ever what happens. Child porn production does not have to be this elaborate at all. No professional camera is necessary to produce child porn under the law. An amateur video of sex acts that feature an underage child is all that is needed to convict someone of child porn production.
The law is not that strict when it comes to defining child porn production. In fact, a person can be convicted of producing child porn even if they did not produce any images or video. Even simply encouraging someone else to take a sexual picture of a young person is enough to face criminal charges.
For example, let's say an adult strikes up a conversation online with an underage teen. If the adult asks the teen to send a sexually explicit selfie and the teen does so, the adult can be found guilty of child pornography production. There's not a lot involved and the penalties are very harsh, with 15 years in prison the minimum.
Contact a Legal Professional for Help
Child porn production is a serious crime. It's especially devastating when a trusted member of the community, such as a church official, is caught engaging in this sort of crime.
Seek legal help from a Florida child pornography lawyer from the Law Offices of Gilbert A. Schaffnit. We'll work hard to defend your case. Fill out the online form or call (352) 505-1799 to schedule a consultation.
Source:
newsobserver.com/news/nation-world/national/article266913076.html