Florida Deputy Sentenced To Prison For Child Porn, Sexual Assault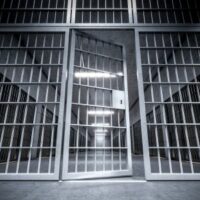 Police officers are supposed to enforce the law, so it's shocking when they are the ones who end up in prison. However, this was recently the case in Jacksonville, when a former police deputy was sentenced to 35 years in prison for child porn and having unlawful sexual activity with a minor. 
The 38-year-old man faced his sentencing on August 24 in a federal court in Jacksonville. Last year, he pled guilty to child porn possession and production. He originally had faced 50 years in prison.
In December 2019, the deputy began communicating with a 15-year-old girl through online chat. He had met the girl at a store several months earlier. The two shared sexually explicit photos with each other. Soon they began having sexual encounters on a weekly basis. The deputy would sneak into the girl's home in Green Grove Springs at night while her parents slept.
The girl's mother eventually found out about what was going on. In April 2020, we told police that her daughter was having sex with a man. A detective pretended to be the girl and took over her chat account. The two exchanged messages and made plans to meet at the girl's home on the evening of May 1, 2020. The deputy arrived at the girl's home in his patrol vehicle the next morning. He was arrested soon afterward.
Forensic investigators reviewed the deputy's cellphone and found numerous conversations between the deputy and the girl. They also discovered an encrypted secure digital folder that contained multiple images of child sexual abuse.
Sex Crimes Involving Minors
In Florida, the law states that children under the age of 18 are not capable of consenting to sex. Even if a child has verbally consented to sex, it is a crime—specifically lewd and lascivious battery when the child is under the age of 16, also known as statutory rape.
Lewd and lascivious battery is a strict liability crime, primarily to counteract the two most common defenses:
The perpetrator was unaware of the child's real age. They thought they were having sex with an adult.
The child consented to having sex with the adult.
In cases of Lewd and Lascivious Molestation or Battery, the defendant is not allowed to raise these defenses.  A person convicted of Lewd or Lascivious Molestation or Battery faces a maximum term of 15 years in prison. Florida Statutes, 800.04. 
Contact a Legal Professional for Help
A sex crime conviction will affect your life forever, with possible prison time, fines, and lifetime sex offender registry. You may also face limitations in employment and housing. Get the best outcome possible with legal help from Florida child pornography lawyer Gilbert A. Schaffnit. We will work aggressively to defend your case. Schedule a consultation today by calling (352) 505-1799 or filling out the online form.
Resource:
abcnews.go.com/US/wireStory/florida-deputy-35-years-child-porn-charges-79644107