Florida Doctor Faces Prison Sentence for Child Porn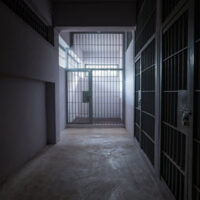 Child porn possession and distribution are common crimes that are growing in nature. In the past decade, it has grown by 2500%, making it one of the fastest-growing crimes in the United States. More than 100,000 children are victimized through child porn every year.
People of all walks of life are attracted to child porn. Even those who work with children – such as doctors, social workers, teachers, coaches and police officers – are drawn to such illegal images.
A Florida doctor is an example of someone who can be lured in by sexually explicit images of children. The 42-year-old man from Delray Beach recently pled guilty to federal charges of possessing and receiving child pornography. He now faces nine years in prison. Once he gets out of prison, he faces 20 years of supervised release. The doctor was also ordered to pay his victims $100,000 in restitution.
Court records show that, between 2015 and 2019, the doctor obtained images and videos of child porn by accessing peer-to-peer networks. These images and videos featured young children who were forced to perform sexual acts.
This case was part of Project Safe Childhood, which helps prevent child sexual exploitation and abuse across the country. It was created in May 2006 by the Department of Justice.
What to Know About Child Porn Addiction
Just like people can get addicted to alcohol, cigarettes and drugs, people can also form child porn addictions.
Anyone can become addicted to child porn. It can be a person of any age, gender, profession or financial status, although most (90%) are males. Some are attracted to young teens and adolescents. Others are looking for new sexual stimuli. Some are just curious and want to see what they can find online. Many start out looking for adult porn and eventually become more and more attracted to porn featuring minor children.
Many people feel safe searching for child porn in their own home. They think what they are doing cannot be detected by authorities, but they are very wrong.
As a person becomes addicted to child porn, they become desensitized. They no longer get the rush or high that they once had. Therefore, they tend to seek out sexual images featuring younger and younger children. The images also often include sadomasochism and even bestiality.
Many of those with child porn addictions simply enjoy looking at the images and have never molested a child. However, 40% have raped a child.
Pedophiles who prefer boys tend to have more victims – 100 versus 20 victims for those who molest girls only. There are currently 747,000 registered sex offenders in the United States.
Contact a Legal Professional for Help
Child porn is attractive to all sorts of people, but that doesn't make it right. The law is strict when it comes to child porn possession and distribution. Get legal help right away.
Fighting child porn charges can be difficult, but Florida child pornography lawyer Gilbert A. Schaffnit is up to the challenge. We have 40 years of experience and we are available 24/7 to provide you with the representation you need. To schedule a free consultation, fill out the online form or call (352) 505-1799.
Resources:
thedemandproject.org/Statistics.aspx
miami.cbslocal.com/2019/09/19/florida-doctor-sentenced-federal-prison-child-pornography/
https://www.gilschaffnit.com/disney-employee-arrested-on-child-porn-charges/