Florida Firefighter Faces Child Porn Charges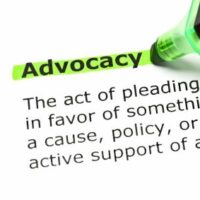 Porn is something that attracts people from all walks of life. After all, sex sells. But while adult porn is legal, child porn is not. A person who views and downloads this material can get into serious legal trouble.
Case in point: a firefighter from Florida who was recently arrested after police discovered child porn on his phone. The 29-year-old man from Lynn Haven was arrested on October 29. He was fired from his job at the fire department that same day.
The National Center for Missing and Exploited Children provided a tip about the man's online activities to the Lynn Haven Police Department. The agency discovered that illegal material was downloaded to the man's email account and cell phone. Investigators verified this with Google and Verizon. They were able to locate the man through Lynn Haven's employee directory.
The police department obtained a search warrant and seized the man's cell phone and other electronic devices. The Florida Department of Law Enforcement will examine those devices for sexually explicit content. The firefighter is facing charges of obscene communication.
What is Obscene Communication?
Florida Statutes Section 847.011 prohibits the selling, lending, giving away, distribution, and advertising of obscene and lewd materials. Obscene materials involve those that involve nudity or sexual conduct. While this law includes hard copy publications such as printed stories or articles, cards, comic books, drawings, films, or other recordings, it primarily encompasses computer pornography, and may include the following:
Advertising a minor for sexual conduct.
Using the internet to lure a child for unlawful sexual conduct.
Traveling to meet a minor for unlawful sexual conduct.
Lewd or lascivious exhibition, which involves exposure of the genitals without physical or sexual contact.
When the obscene material involves children, a person can face a third-degree felony. This crime is punishable by five years in prison, five years of probation, and a fine of $5,000.
Sting operations are common and are not illegal. Therefore, the involvement of undercover officers is not a valid defense, particularly if it can be proven that the defendant believed the recipient to be a minor but still intentionally sent the obscene images anyway.
Obscenity laws do not exclude minors from being accused or convicted of crimes. The most common obscenity law for minors to break is sexting. Since sexting often involves sexually explicit images of minors, it is possible for a person under the age of 18 to be convicted of obscene communication.
Contact a Legal Professional for Help
Child porn is taken seriously in Florida. Even having just a couple of photos on your phone or computer can result in felony charges as well as many years in prison.
Are you facing child porn charges? If so, seek legal help from Florida child pornography lawyer Gilbert A. Schaffnit. We can come up with a solid defense so your charges and penalties can be reduced. To schedule a consultation with our office today, call (352) 505-1799 or fill out the online form.
Resource:
mypanhandle.com/news/local-news/lynn-haven-firefighter-charged-in-child-porn-case/