Florida Gators QB Arrested For Child Pornography Charges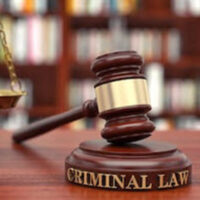 Many people find child porn images alluring. They may stumble upon these images while online or in a forum, but the truth is that this material is not legal. When a child under the age of 18 is nude in a sexually explicit photo or video, it is illegal to own and distribute.
A University of Florida quarterback is facing multiple child pornography charges for sharing sexually explicit images of children on a Discord server. Jalen Kitna was arrested on November 30 after police searched his apartment and found evidence of child porn. He has since been dismissed from the college football team.
Kitna was investigated by police after allegedly sharing sexually explicit images of children on Discord. A detective arrived at Kitna's apartment and interviewed him. Kitna confessed that he shared two images but thought they were legal since he found them online. One of the images Kitna allegedly shared was of a prepubescent girl. Kitna later realized he should not have shared those images with the other Discord user. He was later advised that his Discord account was deactivated due to violation of the terms of service, likely because someone reported him to Discord.
Police executed a search warrant on Kitna and his electronic devices were seized. Police found three more images of child sexual abuse material. The images contained two nude pubescent juveniles in the shower. Their ages are unknown. All three images appeared to be self-produced.
Kitna confessed to police that he was in a Discord server that discusses and distributes child sexual abuse material. Kitna also claimed to be in groups on Kik, a messaging system that distributed similar material. He admitted that he "might have accidentally downloaded" those types of materials but would later delete them.
Kitna, who signed with Florida in 2020, was arrested and arraigned the next day. He was dismissed from the Florida Gators football team on December 2. He has been indefinitely suspended from the team. The University of Florida and the University Athletic Association are disappointed in Kitna's behavior, as they have zero tolerance for child porn activities.
Contact a Legal Professional for Help
If you have been arrested for child porn crimes, seek legal help from a Florida child pornography lawyer from the Law Offices of Gilbert A. Schaffnit. We will provide aggressive defense in a professional, non-judgmental manner. To schedule a consultation, fill out the online form or call (352) 505-1799.
Source:
sports.yahoo.com/florida-reportedly-dismisses-qb-jalen-kitna-after-arrest-on-child-pornography-charges-185937133.html?guccounter=1&guce_referrer=aHR0cHM6Ly93d3cuZ29vZ2xlLmNvbS8&guce_referrer_sig=AQAAAF_4PgJAOsBLp_Gn4X3HLr0n8CU5fskwpG_C85lv5cwG5vhrGe01OI8bAOXHR05SPEfNblv4E_KsPtPXx5QL8MzsfEQZ-NS-qiIYy0wyaYuiTZCxy8G91IEszcvxjjrr9M6lvtvI9c4UsbdvkNm0X-seQV_O6RxtznwMDzGCuPqD