Florida Man Accused of Child Porn Possession, Molestation Could Go Free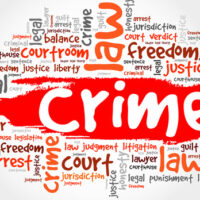 Police officers, detectives and other law enforcement officials have to abide by the law when it comes to gathering evidence and searching an accused individual's home, car and other belongings. When they fail to execute proper search and seizure procedures, as outlined in the Fourth Amendment of the U.S. Constitution, any evidence obtained may be thrown out in court. This means that a person accused of a crime may be allowed to go free.
For a person accused of child porn, molestation or any other crimes, knowing that law enforcement engaged in illegal search and seizure is the best news they can receive. A Florida man accused of child porn possession and molestation will likely go free after it was determined that a detective obtained a search warrant illegally.
The 63-year-old man was arrested in 2016 after detectives searched his home and discovered videos of the man touching a child inappropriately. The man was arrested for child porn possession and molestation of a child. However, a Florida judge recently found out that the search warrant used to gather the evidence from the man's home was obtained illegally. The detective in this case engaged in a ruse in which he lied to the judge. He obtained a search warrant for this case and then used the evidence to prosecute other crimes.
The detective in this case left the department two years. It is highly likely that the charges against the 63-year-old man will be dismissed and he will be set free. The judge's decision has been called "extraordinary."
Defenses to Child Porn
All hope is not lost for a person accused of possession of child porn. There are defenses they can use to achieve a favorable outcome. In some cases, the charges can be dropped altogether.
The defense used in this case is illegal search and seizure. Using lies to secure a warrant is not allowed. The defendant should file a Motion to Suppress and prove that the seizure of evidence was illegal under the Fourth Amendment.
Lack of intent is another defense. A typing error could inadvertently lead a person to a child porn site. If it can be proven that the person did not willingly navigate to the site, then the charges will be dropped.
In some cases, the images or videos in question may not even be child porn. If it can be proven that the actors in the images are over the age of 18, or that the images have educational or scientific purposes, then the person cannot be convicted of child porn charges.
Contact a Legal Professional for Help
Illegally obtaining a search warrant in order to arrest and prosecute a person can cause a case to be dismissed and allow the person to go free. Law enforcement officials need to ensure they take the proper steps based on the U.S. Constitution or they could be charged with illegal search and seizure.
This is just one defense that a lawyer can use if you are charged with child porn or similar crimes. Florida child pornography lawyer Gilbert A. Schaffnit in Florida can aggressively represent you in these types of cases. Schedule a free consultation by filling out the online form or calling (352) 505-1799.
Resource:
nbcmiami.com/news/local/Child-Porn-Charges-May-Be-Dropped-Against-Florida-Man-After-Detective-Lied-Judge-565277582.html
https://www.gilschaffnit.com/dogs-used-to-detect-child-porn-in-florida/