Florida Man Arrested For Child Porn, Bestiality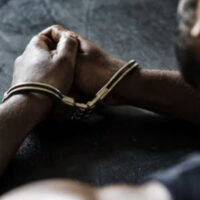 Child pornography is a common crime in Florida and other states. Many offenders think they will never get caught. Some engage in more extreme sexual crimes, such as sex with animals, or bestiality.
A man from Central Florida has been arrested for child porn possession. He is also facing charges for sexually abusing his wife's dog. The 29-year-old man from Ormond Beach was arrested on a warrant on February 15.
The investigation began in October 2021 when the Volusia Sheriff's Office received a cyber tip about child porn from the National Center for Missing and Exploited Children. The police department's Child Exploitation Unit (CEU) discovered 11 photos and videos of children being sexually abused.
The victims are believed to range in age from 2 or 3 years old to 9 years old. The man admitted to detectives that he had downloaded and forwarded child porn images to others. In one video, the man was engaged in sexual contact with his wife's dog.
On January 6, detectives executed a search warrant at the man's home. They interviewed the man and confiscated several items, including electronics, a gold watch, and two dogs. The dogs are now in custody of Volusia County Animal Services.
While detectives do not believe the man created the child porn images, he is still facing serious criminal charges. He faces 11 counts of child pornography possession as well as six counts of sexual activity involving animals. He was released from the Volusia County Branch Jail after posting $116,000 bail.
Sexual Contact With Animals
It's great that many people love animals, but some people take it to a whole another level and engage in sex with their pets and other animals. This is called bestiality, and while animal experts say that it's a form of abuse, some people think differently.
It is unknown how many people engage in bestiality and which animals they have sex with. However, it is believed that dogs, cows, and horses face the highest risk.
Dozens of states have laws regarding bestiality on the books. The State of Florida makes it illegal to have sex with animals. Under Florida Statute 828.126, it is a crime to have sexual contact with an animal. This includes stroking the sex organs of any animal for sexual pleasure. Even helping another person engage in sexual activity with an animal can lead to criminal charges. A person can be charged with a first-degree misdemeanor, punishable by a $1,000 fine and one year in prison.
Contact a Legal Professional for Help
Sex-related crimes such as child porn and bestiality are frowned upon in most communities. They can ruin one's reputation and result in significant penalties.
If you have been accused of such a crime, you need a solid defense. Let a Florida child pornography lawyer at The Law Offices of Gilbert A. Schaffnit help you with your case. To schedule a consultation, fill out the online form or call (352) 505-1799.
Resources:
orlandosentinel.com/news/volusia-county/os-ne-central-florida-man-arrested-child-porn-posession-sexually-abusing-dog-20220216-xfn5ilakjverjnjqustqmgcqem-story.html
darik.news/florida/florida-man-arrested-for-sexually-abusing-dog-possessing-child-pornography/202202517123.html