Florida Man Arrested for Child Porn Thought it Was Legal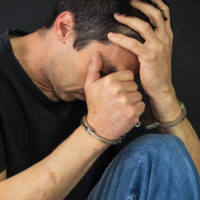 In order to avoid being convicted of a crime, some people claim that they are unaware of the law. This may get a person out of criminal charges in some cases, but this is likely not the case when it comes to child porn. Naked photos of 10-year-old children are never legal, but one Florida man thought they were.
The man was arrested at his Vero Beach home in mid-June after a child exploitation investigation showed that the man was in possession of child porn. The 63-year-old man was booked on a $50,000 bond, which he posted the next day. He was charged with 20 counts of possession of child porn.
Indian River County Sheriff's deputies arrived at the man's home with a search warrant. He told detectives that they would not find any child porn in his home. The man gave detectives access to all the electronic devices in his home and surrendered his cell phone. In a bedroom, detectives found an HP Chromebook. On the laptop, detectives found photos of 20 children who were wearing only a top or fully nude.
The children appeared to range in age from 8-13 years old. Some children were standing, while others were engaging in sexual activity. The man admitted that he owned the Chromebook, which he purchased on May 4, and was the only person using it. He also admitted to downloading the images from the internet.
The man told detectives he thought the children were about 10 years old. However, he also felt that he did nothing wrong, since he was able to easily access the photos from the internet.
Child Porn Penalties
Child porn involves sexually explicit images of those under age 18. Naked photos of children, without sexual activity, are considered child porn and illegal under federal law.
Penalties are harsh even for first-time sex offenders. A person convicted of child porn can face a minimum of 15-30 years in prison, depending on the severity crime. Those with prior convictions or who possess images that are violent or sadistic in nature face more severe penalties.
If the child porn crosses state borders, it becomes a federal crime. A person convicted of this type of crime can face state charges, federal charges or both.
Contact a Legal Professional for Help
Even though child pornography can be found on the internet, it is not legal. It is different from porn featuring adults. These types of images involve children under the age of 18 and not only is it immoral to view and distribute these images, but also illegal. In fact, child porn is punished harshly.
Those convicted of child porn could spend decades in jail. Ignorance of the law will not help your case. You need legal help to reduce your charges. The Gainesville criminal defense attorneys at the Law Offices of Gilbert A. Schaffnit can assess your case and advise you of your legal options. Fill out the online form or call our office at (352) 505-1799 to schedule a consultation.
Resources:
miamiherald.com/news/state/florida/article213752469.html
justice.gov/criminal-ceos/citizens-guide-us-federal-law-child-pornography