Florida Man Arrested for Recording, Sharing Child Sexual Abuse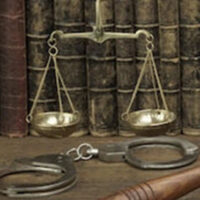 A Florida man used the internet to contact a teen from Oregon. He then met with the girl and sexually abused her, sharing the abuse with others. The man was caught and arrested. He was recently sentenced to 25 years in federal prison.
The 39-year-old man was arrested in early March for sexually abusing a child he met on social media and sharing the abuse video online. This all started in October 2017, when the man began exchanging messages online with a 13-year-old child. He first claimed to be 15 years old and later said he was 17 years old.
The man's conversations with the child became sexually explicit in nature. He convinced the girl to send him naked photos. He later admitted to being in his 30s. By that time, he had already gathered a significant amount of personal information from the child, including her full name, age, address, and phone number, as well as the names of some of her family members.
The girl attempted to end communication with the man, but he persisted. In March 2018, he traveled to Oregon in hopes of meeting the teen. The girl agreed to meet the man, as she was concerned about her safety as well as the safety of her family.
The man traveled across the country, rented a car in Seattle, and then drove to Oregon. He met with the girl and took her to a hotel. The man filmed himself sexually abusing the child at the hotel. He then shared the video online with the girl's friends and acquaintances.
From 2018 through 2020, the man continued to communicate with the girl. The messages became increasingly violent. In October 2020, he threatened to kill the girl and her family. Her family reported the man to the FBI.
On December 11, 2020, the man was charged by federal criminal complaint, with police issuing an arrest warrant. Nine days later, he was arrested by law enforcement in Pennsylvania and turned over to the FBI. The man has been in federal custody since his arrest.
On February 2, 2021, the man was indicted by a federal grand jury in Portland. On August 11, 2022, he was convicted at trial. He was sentenced to 25 years in federal prison and 10 years' supervised release. He must also register as a sex offender for life.
This case was investigated by FBI Portland's Child Exploitation Task Force as well as the Hermiston and Umatilla Police Departments.
Contact a Legal Professional for Help
Seek legal help from a Florida minor sex offense lawyer from the Law Offices of Gilbert A. Schaffnit. We'll work aggressively to provide you with a solid defense. To schedule a consultation with our office, call (352) 505-1799 or fill out the online form.
Source:
justice.gov/usao-or/pr/florida-man-sentenced-25-years-federal-prison-using-minor-produce-sexually-explicit