Florida Man Arrested for Sex Trafficking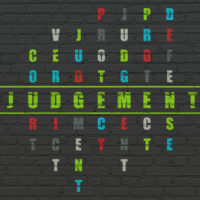 Unfortunately, many adults take advantage of children and use them for unsavory purposes, such as for sexual favors. This activity is very common, particularly in states such as Florida, but also illegal.
A Florida man has been arrested for engaging in human sex trafficking with a minor. The 26-year-old man from Savannah was arrested at a motel in late April.
The investigation began in early April after the minor reported the incident to authorities. She had been reported missing and she was being used for sexual favors. The girl told police that she ran away from home and the man had picked her up. She was given a cell phone as the two stayed in various hotels.
She would receive various calls on the cell phone asking her to perform sexual acts on others for money. She would then give the money to the man.
Detectives searched phone records and found the girl's phone number posted in ads in various states. They also searched one of the hotels, the Tricove Inn. They found that the man and girl were currently staying there. The man was called into the hotel lobby, where he was subsequently arrested. The man had an outstanding warrant in Georgia.
Police went to the hotel room, where they found the victim. In her backpack, they found a stolen gun, which matched the gun the man had stolen in 2017.
The victim was returned to her home. The man is facing criminal charges for weapon possession and sex trafficking of a minor. He is currently in Duval County Jail.
Sex Trafficking in Florida 
Sex trafficking is a common occurrence in Florida. It is one of the top states for such criminal activity. In fact, Orlando ranks third for calls regarding human trafficking. Why Orlando? The city is growing at a rapid pace and it is well-known for its tourism. These two factors make this a common crime in Orlando.
In 2016, the state received close to 1,900 calls regarding trafficking of children and teens. Between 2007 and 2016, there were 790 complaints of human trafficking of adults. Based on these numbers, Orlando ranks 20th in the nation. Based on population, the city ranks third, behind Atlanta and Washington, D.C.
The Orange County area is looking to change this. It plans to spend $2 million over the next several years to help victims. Several agencies will provide intake and therapy services for these victims. A shelter is available and will provide 10 beds for victims as a start, with plans for expansion.
Contact a Legal Professional for Help
Sex trafficking is not a minor crime. Using a minor for sexual purposes can result in serious legal consequences. As it can lead to sex offender registry, such a charge can ruin your professional life as well.
If you are facing minor sex trafficking charges, you need to protect your future. Let the Gainesville criminal defense attorneys at the Law Offices of Gilbert A. Schaffnit help you with your case. To see how we can assist you, give us a call at (352) 505-1799 to schedule a consultation.
Resources:
news4jax.com/news/police-arrest-savannah-man-accused-of-sex-trafficking-a-minor
orlandosentinel.com/news/os-orlando-third-nationally-human-trafficking-20170927-story.html