Florida Man Arrested for Traveling to Meet a Minor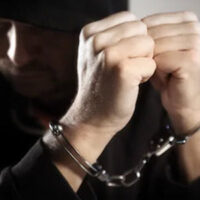 Many adults are interested in having sex with younger people. The problem with that is that if the person is under the age of 18, they are considered a minor. Traveling to meet a minor for sex is illegal under Florida law.
A Florida man was recently arrested for attempting to meet with a minor for sexual activity. The 57-year-old man from Gainesville was arrested after an undercover detective from the North Florida ICAC Task Force caught him on a social media app.
The man was under the impression that he was communicating with a 13-year-old. He had told the child to exchange phone numbers so they could continue chatting. The man told the child he was 26 years old and had asked the child to hang out at the teen's place. The man proceeded to engage with the child in sexually explicit conversation. He also directed the teen on how to prepare for their sexual encounter.
The next day, the man traveled to the prearranged location to meet with the child. Instead, the man was arrested by police officers from the Gainesville Police Department. They found a condom in the man's pocket as well as coconut oil in his vehicle.
The man admitted in an interview that he was the one who communicated with the presumed child. He also claimed that even though he had discussed having sex with the presumed child, he was not necessarily going to have sex with them. He also admitted to bringing a condom and coconut oil for the sexual encounter.
The Gainesville Police Department has charged the man with traveling to meet a minor, solicitation of a minor, and unlawful use of a two-way communication device.
It is unknown if bond has been set for the man or exactly what penalties he is facing. In Florida, traveling to meet a minor is defined as traveling or attempting to travel to a location to engage in unlawful sexual conduct with a child (under the age of 18) after using an electronic device to seduce, entice, or solicit a child. This is considered a second-degree felony, which is punishable by 15 years in prison as well as a $10,000 fine.
 A person can still be charged with this crime even if they did not travel themselves, but had another person, such as a friend or family member, do so. Even if the sexual conduct did not occur, the act of traveling to meet a child is enough to warrant criminal charges.
Contact a Legal Professional for Help
These crimes are taken seriously. If convicted, you'll face strict penalties. Get the legal help you need from a Florida minor sex offense lawyer from the Law Offices of Gilbert A. Schaffnit. We are ready to provide you with a strong defense to help ensure a fair trial and the best outcome. Schedule a consultation by calling (352) 505-1799 or filling out the online form.
Source:
mainstreetdailynews.com/crime/gpd-suspect-meet-minor-for-sex