Florida Man Arrested For Various Sex Offenses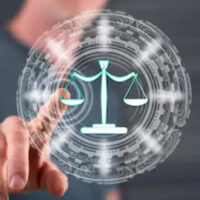 Many people are attracted to younger girls and boys. However, this behavior is frowned upon, as teens and other young children under the age of 18 cannot legally consent to sex. This means that sex offenses involving minors are illegal and can lead to significant penalties.
This is the case for a Florida man, who is currently being held on $5 million bail after being arrested for various sex offenses involving minors. He faces more than 40 more charges including lewd and lascivious battery and multiple counts of traveling to meet a minor, child pornography production, solicitation, and transmitting harmful material.
The 21-year-old man was arrested on April 14 by the U.S. Marshals Fugitive Task Force after Martin County Sheriff's discovered evidence of him targeting girls in the Treasure Coast area. He would go on social media and ask the teens for sex.
The investigation started after law enforcement officials heard allegations about the man having sex with teens. Detectives looked into his social media activity after they heard the man was having sexual contact with two minors. One girl was just 13 years old.
A School Resource Deputy informed police that the man was taking the teenage girls to the mall to buy them underwear. It is believed that the man has been targeting local girls via Snapchat since January. He would use several profile names, including Blainefirerx, firex1, and cstripe623.
Sex Crime Schemes Targeting Children
Many people lure children into sexual situations. They often use a variety of schemes to coerce these vulnerable adolescents and teens. Lately, there has been an increase of these crimes, particularly in the south, such as Louisiana.
These crimes may be done online or in person. Lately, the FBI has received numerous reports of adults posing as children online via social media platforms. The predators then coerce minors into sending sexual videos of themselves. They may even steal money from the victim.
This is how it works:
A predator poses as a child on social media. The person attempts to deceive and manipulate the victim to engage in explicit sexual activity via video chat. The victim is
usually between 13 and 17 years old.
The predator records and saves the images and videos.
The predator tells the victim they have saved the recordings. They will then try to extort money from the victim by threatening to post the images and videos online.
The predator will likely ask for bank account information or gift cards.
Contact a Legal Professional for Help
Sex crimes against minors are taken seriously. As seen in this case, a person can face felony charges for taking advantage of vulnerable minors.
A Florida minor sex offense lawyer from the Law Offices of Gilbert A. Schaffnit can help you with your case. We'll work hard to provide you with a solid defense. Schedule a consultation with our office today by filling out the online form or calling (352) 505-1799.
Source:
local10.com/news/florida/2022/04/15/florida-man-behind-bars-for-allegedly-targeting-minors-for-sex-on-social-media/