Florida Man Arrested On 21 Counts Of Child Pornography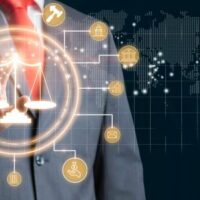 Child pornography possession is a common crime in many parts of the country, including Florida. People who are bored with traditional adult porn may seek out child porn because it's something different. But child porn is vastly different from adult porn in that it's not legal and it's punished harshly.
A Florida man was recently arrested for possessing child pornography after it was discovered that he uploaded these images onto the internet. The 42-year-old man was arrested on March 2 at his home in Escambia County.
The investigation began on February 22. That was when the National Center for Missing and Exploited Children discovered someone using a chat platform to upload videos of children being sexually abused. Twenty-one videos were uploaded between February 11 and February 14. They featured children as young as 1 year old engaging in sexual acts. Some of the children were as old as 12. Deputies were able to trace the videos to the IP address of the man.
On March 2, while investigators were on their way to the man's home, they spotted him being picked up by an unknown man. They stopped him and took him to the Pensacola Police Department. They then executed a search warrant on his home.
The man was arrested and charged with 21 counts each of obscene material possession and use of a two-way communication device to commit a felony. He is currently in Escambia County Jail. Bond has been set at $210,000.
Child Porn as Sexual Abuse
When you think of someone sexually abusing children, you may think of inappropriate touching. However, a person can sexually abuse a child without even touching them. This is most often done through child pornography.
Taking photos of a child engaging in sexual acts and distributing them online is a form of child sex abuse. So is downloading child porn found online. These acts victimize a child, even when the person who views these photos has never even touched the child. They may not even know the child, but the fact remains that it is still abuse.
Statistics show that child porn is prevalent online. There are nearly 2 billion websites on the World Wide Web. Of these, 12% contain porn. On average, 266 new porn sites pop up every day. Every second, 28,000 people are viewing child porn online. These users spend $89 on porn every second. It is estimated that 43% of internet users view some sort of pornography online. Even children have been known to view porn online, although in many cases, it is accidental. In fact, 70% of children have accidentally viewed porn online.
Contact a Legal Professional for Help
Child porn crimes are on the rise. Many people are attracted to these sexually explicit images, even though the subjects are young children – some are even babies and toddlers.
Child porn crimes should be taken seriously. Get representation from Florida child pornography lawyer Gilbert A. Schaffnit. Call (352) 505-1799 or fill out the online form to schedule a free consultation.
Resources:
cacjc.org/the-shocking-facts-about-child-pornography/
weartv.com/news/local/pensacola-man-now-facing-child-porn-charges-after-21-videos-were-linked-to-his-ip-address