Florida Man Arrested On Felony Child Porn Charges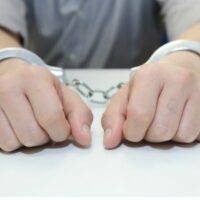 When a person decides to download child porn images, they don't typically download a couple or even a dozen photos. They tend to have an addiction and will view hundreds of images, with many of them particularly disturbing.
A Florida man has been arrested for possessing more than 600 child porn images. The 29-year-old man was arrested on June 30 after he beat up someone who tried to take his phone away from him while at his home.
Police arrived at his home in Polk County and seized all his electronic devices, including cell phones, computers, laptops, flash drives, and hard drives. Law enforcement officials found 617 child porn images. They feature children ranging in age from 6 months to 12 years old.
The man was arrested and booked into Polk County Jail. He faces multiple criminal charges, including child pornography possession, tampering with evidence, and domestic violence. The child porn charges were enhanced to felonies because at least 10 of the images in his possession violated certain criteria. This criteria includes:
Any movie involving a child
Images of a child under the age of 5
Images showing sexual battery or sadomasochistic abuse of a child
Sexual bestiality of a child
The Polk County Sheriff Department is still conducting an investigation. They want to determine where the man got the child pornography and who he sent it to. They also want to know if he had any physical contact with the children or sexually abused them in any way.
Sadomasochistic Abuse Against Children
It's bad enough that child porn images show children having sexual intercourse with adults. However, people become accustomed to these images over time. After a while, they no longer feel sexual gratification from these photos and videos. They look for something more extreme.
What this means is that the victims are getting younger and younger. Instead of teens and adolescents, people look for victims who are toddlers and even babies.
On top of that, the offenses are getting more extreme. The children are not only sexually abused but physically abused as well. The offenses are sadistic and even violent. Examples of sadistic behavior include torture and suffering, such as whipping, beating, strangling, shocking, burning, and even stabbing. While sadomasochistic behavior is often seen in relationships, it is done with mutual consent, as both parties receive pleasure. Children do not typically receive pleasure from sadomasochistic behavior, which is what makes these child abuse images so devastating.
Contact a Legal Professional for Help
Child porn charges are punished harshly and a person who downloads it can face felony charges if the material is especially shocking. Those who watch child porn are seen as evil, so there is a stigma against watching child porn, even though millions of people view it.
If you are being accused of child porn charges, seek legal help right away. Get a solid defense from Florida child pornography lawyer Gilbert A. Schaffnit. Schedule a consultation by filling out the online form or calling (352) 505-1799.
Resource:
orlandosentinel.com/news/florida/os-ne-central-florida-man-arrested-for-more-than-600-counts-child-porn-20210701-du6b5rarjnec3dd4kjp25m6ode-story.html