Florida Man Caught With 220,000 Child Porn Images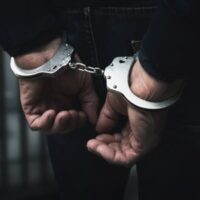 Child porn possession has become a common crime in Florida. When people possess these images, though, they tend to collect them. They don't have just one or two sexually explicit pictures of children. They may have dozens. Or hundreds. In some cases, they may even have thousands. But hundreds of thousands? Virtually unheard of, especially in physical form. Amassing hundreds of thousands of digital photos would be a much easier feat.
A Florida man was recently arrested after amassing a whopping 220,000 child porn photos. Even more shocking was that these images were all printed and stored in boxes in the man's home. The collection literally weighed more than a ton — more than 2,600 pounds.
The collection of child porn materials was found in old boxes stacked throughout the Ocala man's office and bedroom.
Police were able to track down the 72-year-old man through his IP address. In January, investigators received information that several files depicting child sexual abuse were uploaded to the internet at the man's home. Police got a search warrant for the home and investigated. When police officers arrived, residents informed them that the man would not allow anyone in his bedroom or office without personally escorting them. That was when police came across the massive horde of child porn images.
Detectives seized the printed materials, as well as a computer and digital storage device. All were removed from the man's home.
The man was arrested on February 23. He was taken to Marion County Jail, where he faces 25 counts of child pornography possession. He remains in custody on a $250,000 bond.
Porn Addiction
Some people enjoy watching legal adult porn from time to time. This is generally acceptable. It's easy to satisfy a need for porn. There are so many websites dedicated to porn. One of the most popular sites, PornHub, gets millions of visitors daily.
However, when your addiction takes over your life, it becomes an addiction. If you can't stop looking at porn, even if you want to, then it is an addiction. And an addiction can get to the point that it interferes with many parts of daily life, such as work and relationships.
Plus, an addiction to adult porn can lead to illegal porn, such as child porn. Those who watch too much porn don't get as stimulated over time. They look for different types of porn to satisfy their urges and that's when they stumble onto child porn — and ultimately get in trouble with the law.
Contact a Legal Professional for Help
Finding hundreds of thousands of child porn images can be a shocking sight for police officers. These images are illegal and possession is punished harshly.
A Florida child pornography lawyer from the Law Offices of Gilbert A. Schaffnit understands that there is a lot at stake. We'll aggressively defend you. Schedule a consultation with our office today by filling out the online form or calling (352) 505-1799.
Source:
nypost.com/2023/03/01/florida-authorities-find-220000-child-porn-images-in-house/