Florida Man Caught With Child Porn, Bestiality Files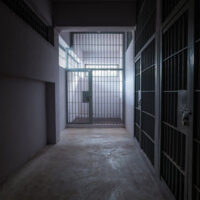 While many Americans enjoy viewing legal adult porn, some people are deviants who prefer to look at alternative forms of porn, such as child porn and bestiality. Downloading, distributing and producing these types of files is against the law and can lead to harsh penalties, such as prison time and registry as a sex offender.
A Florida man is facing multiple charges after photos and videos of child porn and bestiality were discovered on his phone. The 38-year-old man from Tampa turned himself in to investigators and he was subsequently arrested.
The man was forced to give up his phone during a court-ordered search. On the phone, investigators found dozens of photos depicting child pornography. The man also admitted to sending child porn images to others. He turned himself in to authorities on October 6.
The man is now facing numerous criminal charges. They include 47 counts of possession of child pornography, five counts of engaging in sexual activities with animals, two counts of electronic transmission of child porn, one count of tampering with physical evidence and one count of unlawful use of a two-way communications device.
Bestiality Laws
Some people have an interest in bestiality, which involves sexual intercourse between humans and animals. However, this behavior is not legal in 46 states (Hawaii, West Virginia, New Mexico and Wyoming do not have bestiality laws). Most states classify it as a felony, while others treat is as a misdemeanor. Bestiality is controlled at the state level; it is not a federal crime.
In Florida, it is illegal to have sex with animals under Florida Statute 828.126. If you have sexual contact with any kind of animal, it is considered a sex crime. This is not limited to sexual intercourse with the animal. Even stroking the animal's sex organs for sexual pleasure can lead to a charge of bestiality. A person could also be charged with bestiality if they help someone have sex with an animal.
Sex with animals is more likely to occur among people who work on farms. Humans who engage in bestiality are more likely to have sex with certain animals, such as sheep, cows, donkeys, geese, ducks, cats and dogs.
While it was once determined that people turn to bestiality because of a lack of other sexual outlets, this theory has since been proven to be false. Humans engage in sexual activity with animals because it is their sexual preference. The most common reasons for doing so include a desire for affection, a love for animals and a sexual attraction toward them.
Contact a Legal Professional for Help
If you have been caught with files of child porn, bestiality or other illegal sexual acts, seek legal help right away. Such charges can result in many years behind bars.
Contact Florida child pornography lawyer Gilbert A. Schaffnit. We will aggressively fight for your legal rights and help you obtain a favorable outcome. Schedule a free consultation with our office today. Fill out the online form or call (352) 505-1799.
Resource:
cbs12.com/news/local/child-porn-videos-bestiality-files-found-in-florida-mans-phone