Florida Man Caught With More than 100 Child Porn Files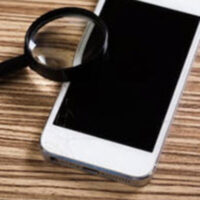 Child porn is one of those things where you want to look away, but you can't. People know it's wrong, but they can't stop looking at it. They view and download more and more images to satisfy their desires. They develop an addiction over time. These people eventually get caught and face many years in jail for their child porn activities.
A man from Miramar Beach is facing multiple child porn charges after police found 116 files in his possession. The 72-year-old man was arrested on August 24 after the Walton County Sheriff's Office Special Victims Unit and Homeland Security executed a search warrant on his home.
Investigators discovered that someone in the home was searching for child porn images. During the search, investigators seized numerous digital items. After examining the digital items, the man was arrested. He faces 116 counts of viewing and possessing child porn images. His bond has been set at $25,000.
Relationship Between Child Porn and Sexual Abuse
If a person views child porn, are they more likely to sexually abuse a child in real life? There are three views about child porn and its relationship to sexual abuse. One is that viewing child porn does increase the likelihood of someone abusing a child. This is because a person who views child porn considers it to be not only legal, but also normal. Also, it's possible that child porn may not satisfy the person, which could lead them to take things a step further and actually sexually abuse a child.
The second view is that viewing child pornography decreases the likelihood of child sexual abuse. This is because child porn acts as a substitute for sexual abuse. Viewing child porn satisfies the person and does not make them want to abuse a child.
The third view is that there is no correlation at all. Child porn does not cause child sex abuse to increase or decrease because many people who view child porn would never think about harming a child in real life.
There is a theory that simulated child porn can help those who have an addiction to child porn. This virtual porn consists of computer-generated images, drawings of real children and older teenagers (18 or 19 years old) created to look younger and adults created to look like children. However, this alternative type of porn is also not legal in the United States. Many cartoons, drawings, paintings and sculptures of minors engaging in sexually explicit situations are deemed illegal.
Contact a Legal Professional for Help
When a person is caught with child porn, it is usually not just a few images. Many people end up having dozens or even hundreds of photos and videos in their possession.
This can lead to even more serious criminal charges. Get representation from Florida child pornography lawyer Gilbert A. Schaffnit. Our aggressive team will help you obtain a favorable outcome. Schedule a free consultation today by filling out the online form or calling (352) 505-1799.
Resource:
nwfdailynews.com/story/news/2020/10/15/south-walton-florida-man-charged-116-counts-child-porn/3673094001/