Florida Man Faces 100 Counts Of Child Porn Possession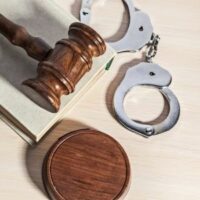 Child porn possession can be an obsession for some people. They may become collectors, scouring the internet for new and exciting photos and videos. Some people have amassed hundreds or even thousands of images.
A 60-year-old man from Florida is facing 100 counts of child porn possession after police found 100 sexually explicit images of young children on his computer. Police began the investigation on February 8 when they located computers that were distributing child porn files. They found one computer at a home on 510 East Harrison Street in Tampa.
Detectives had identified 56 files with possible child pornography on a website between December 5, 2020 and February 5, 2021. On April 15, they executed a search warrant on the man's home. They confiscated several computers and the man admitted that some belonged to him.
Police reviewed the computers and found 100 images of child porn. They were sexually explicit images of children ranging in age from 2 to 15 years old. The man was arrested on May 4. He is facing 100 child porn possession charges.
Child Porn Collections
While 100 images may seem like a lot of child porn to some people, it's far from being the most that law enforcement officials have ever seen. One collector amassed a whopping 14.4 million images and videos of children. Infants were involved in many of the images, which police called "demented." In 2018, the Pennsylvania man was sentenced to 100 years in prison for the massive collection.
The man has been collecting the images for 15 years. The collection was discovered when the man was caught trying to lure a mentally disabled young girl into performing sex acts on himself and another man. The men filmed the sex acts and distributed them to others.
While some people believe that viewing child porn is harmless, it victimizes the children involved. These children will find out one day that they have been sexually abused and it will be a humiliating experience knowing that possibly millions of strangers have seen them perform sex acts.
Plus, viewing and collecting child porn materials often leads to molesting children. Statistics show that 80% of child porn collectors also sexually abuse children. Also, many child porn collectors have abused the children in the images they collect, as many create their own child porn materials. More than three-quarters of those convicted of child pornography admitted to sexual contact with children, with an average of 30 child victims each. Therefore, collecting child porn is not a harmless situation.  It may seem like a fantasy at first, but it can quickly turn into reality.
Contact a Legal Professional for Help
Being charged with 100 counts of child porn possession is no laughing matter. The penalties are severe and could lead to a lifetime in prison.
Count on Florida child pornography lawyer Gilbert A. Schaffnit to provide you with a solid defense. We can possibly reduce your charges. Call (352) 505-1799 or fill out the online form to schedule a free consultation.
Resources:
ojp.gov/ncjrs/virtual-library/abstracts/fantasy-reality-link-between-viewing-child-pornography-and
fox13news.com/news/tampa-pd-60-year-old-man-had-100-child-porn-images-on-computers
nbcphiladelphia.com/news/local/child-pornography-sentencing-largest-collection-state-history-pennsylvania/57972/