Florida Man Faces 1,180+ Child Porn Charges — Most Ever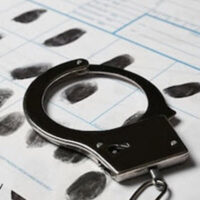 Florida residents are arrested on a regular basis for child pornography crimes. However, detectives will often come across dozens or maybe hundreds of child porn files. The Highland County Sheriff's Office was not expected to find more than 1,100 files in one man's possession.
When deputies arrested a 23-year-old man for child porn possession, they expected to find a lot of sexually explicit files of children as they progressed through the investigation. They assumed that he would face a lot of criminal charges, but they weren't expecting more than 1,180 charges. The man faces more than 1,180 counts of child porn possession as well as four counts of possession of bestiality images.
This is the largest collection of child porn that the county has ever seen. The man is being held on a $2.4 million bond and could possibly face a life sentence in prison.
The Highland County Sheriff's Office began investigating the man back in August, when it received a cybertip about internet crimes against kids from the National Center for Missing & Exploited Children. Detectives from the sheriff's office executed a search warrant and found child porn on the man's Discord account. Discord is an instant messaging application that is capable of using voice, video, and chat. The man was arrested on December 29 after deputies searched his home in Avon Park and discovered 15 electronic devices.
The man was released on bond. During this time, detectives searched just one of those 15 devices and were able to gather enough evidence to charge the man with an additional 1,182 counts of child porn possession. Detectives say that if they went through all the devices, he could face many more charges and his collection could be the largest in Florida's history. As it is, the man's child porn collection is the largest the department has seen. The man was arrested again on January 11 based on the new charges.
Most child porn collections involve smaller amounts of photos and videos. In many cases, there are under a dozen images. While extremely large child porn collections are not as common, there are situations in which people have collected millions of child porn files. In 2018, a Pennsylvania man was sentenced to 100 years in prison after amassing more than 14 million sexually explicit images of children over the course of 15 years.
Contact a Legal Professional for Help
No matter how many child porn images and videos you have in your possession, you need a solid defense to avoid extensive jail time. Seek legal help from a Florida child pornography lawyer from the Law Offices of Gilbert A. Schaffnit. Our aggressive representation will help you get the best results possible. Fill out the online form or call (352) 505-1799 to schedule a consultation.
Source:
miamiherald.com/news/state/florida/article271135257.html