Florida Man Faces 80 Years In Prison For Child Pornography Production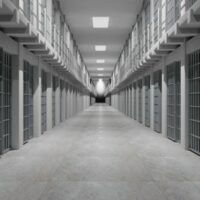 Child pornography can be addictive. It doesn't discriminate; people of all ages, races and genders enjoy viewing and downloading these sexually explicit images of children. Even people that you would least suspect, such as elderly men, sometimes enjoy these photos and images.
A 72-year-old man from Titusville was recently sentenced to 80 years in prison for child porn production. In October 2020, the man pled guilty to child porn possession and production. The man owned thousands of sexually explicit images of children and even produced videos of himself sexually abusing children. The two children he abused were 2 and 8 years old.
The man was arrested in January 2020 after federal agents found videos shared from the man's IP address. The images depicted child porn that the man produced and distributed.
The man owned various forms of child porn, including 19 videos and 1,500 images of children. The victims were between the ages of 2 and 12. The man had also used his cell phone to film himself sexually abusing a toddler.
The man is currently in Seminole County Jail where, based on the strict 80-year sentence, he will likely stay for the rest of his life. He will never be able to prey on children again. The man was well-known in Titusville for his lighting and displays at Halloween and Christmas.
When Men Are Sexually Attracted to Children
It is only legal for adults to have relationships with other adults. They should not be attracted to or in love with children, i.e. anyone under the age of 18. However, many adults, particularly men, develop attraction to young children.
Older men, men who had struggled with child porn addiction and men who had worked with children were more likely to be attracted to children. But why do they develop this forbidden attraction?
Many men use children as a sexual surrogate. They can't seem to attract someone their own age, so they go after children, since they are much easier targets. Plus, they are easier to dominate and control. Also, many people have been sexually abused as children and that's all they know. Therefore, they continue the abuse by abusing children.
There is also the theory that the brains of those attracted to children work differently. They seem to find the faces of immature children more attractive than those of adults.
Many sex offenders are likely to reoffend. That's because they don't realize that what they are doing is wrong. They truly believe that having sex with a child is OK because they are showing the child love.
Contact a Legal Professional for Help
Child porn crimes are taken very seriously in Florida, especially when the person produces their own child porn. Nobody should be sexually abused, especially babies, toddlers and children.
If you are convicted of a child porn crime, you could face decades in prison. Florida child pornography lawyer Gilbert A. Schaffnit can provide you with a solid defense. Call (352) 505-1799 or fill out the online form to schedule a free consultation.
Resource:
floridatoday.com/story/news/2021/03/15/titusville-man-sentenced-on-child-porn-charges/4704387001/