Florida Man Faces Cyberstalking Charges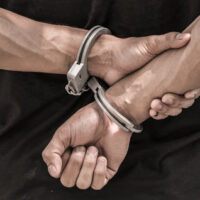 Bullying and harassment has been an issue forever. However, the internet has made things much easier to harass people. Many people even cyberstalk their victims, causing great emotional harm.
A Florida man has been accused of cyberstalking not one, but three people over an 18-month period. The victims showed FBI agent screenshots of the messages to back up their claims. The man made his initial appearance in court on October 19. If the 28-year-old man from Valrico is convicted of the charges, he could face up to five years in prison.
According to the criminal complaint, which was filed on July 21, the man harassed and intimidated three victims from January 2020 through July 2021. He used social media apps such as Instagram to send continuous messages to the victims. He harassed and threatened them with statements such as "I can't wait to murder you" and "I'm gonna put a bullet in your forehead. The man also used racial slurs and threatened violence if the victims reported him to police. Given the nature of the threats, the man's conduct put the victims in fear of serious injury and death.
A Tampa woman, her daughter, and partner brought the complaints against the man. The daughter had briefly dated the man a decade ago.
On June 3, the man admitted to the FBI that he had made the threatening comments. However, he did not stop the activity. He resumed the threatening messages, sending them to the woman and her partner via a newly created Instagram account. The harassment occurred from June 28 through July 7.
What is Cyberstalking?
Cyberstalking is a growing issue, with approximately 40% of Americans claiming to be victims. It has the elements of in-person stalking, but is done online. Cyberstalking involves communication of words or images via electronic communication. It is aimed at a specific person and causes substantial emotional distress to the victim.
Cyberstalking uses the internet—particularly social media apps—to harass, intimidate, and threaten victims. It can also involve emails and text messages. Cyberstalking victims often feel threatened by these messages and may repeatedly ask the harassers to stop, but to no avail. Victims often experience distress and fear for their lives.
Cyberstalking is a crime in Florida. It is typically a misdemeanor, resulting in one year in jail. In cases where threats are involved or the victim is under the age of 16, the charge is elevated to aggravated cyberstalking, which is a felony punishable by five years in prison.
Contact a Legal Professional for Help
Many people seem to think cyberstalking is fine because they are hiding behind a computer. However, these actions can cause a lot of emotional harm. The harassment has even led to suicide for some victims.
Cyberstalking could be a felony in some cases. Protect yourself and understand your legal rights with help from Florida computer crime lawyer Gilbert A. Schaffnit. Let us help you get a favorable outcome. Fill out the online form or call (352) 505-1799 to schedule a consultation.
Resource:
kiro7.com/news/trending/i-cant-wait-murder-you-florida-man-charged-with-cyberstalking/FHVMLG4EQZBBFJLHZGAQZWYXAE/