Florida Man Faces Life in Prison for Promotion of Child Pornography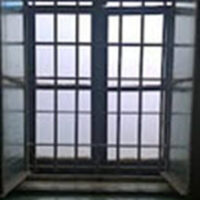 When adults engage in pornographic material, they are likely doing it willingly as a side job or career. When children do it, it is because they are forced to do so by an adult trying to make money and cash in on the highly lucrative child porn market.
Many people are interested in child porn because it is considered to be forbidden. Some like to view it, while others actually engage in it with young children. They then promote it and sell it to make money. This is an especially egregious crime that can land someone behind bars for a very long time.
This was the case for a Florida man, who promoted child porn. He is now spending at least 75 years in prison. He will be locked up for the rest of his life for his crimes.
A jury in Hillsborough County recently found the 49-year-old man guilty of various criminal charges, including 50 counts of child pornography possession, two counts of using a child in a sexual performance and lewd or lascivious molestation. He was given a life sentence for the lewd and lascivious conviction. For the other charges, he faces an additional 75 years in prison.
Law enforcement officials began investigating the man in 2017 when they received tips about someone uploading images suspected to be child porn. Detectives also discovered that the man had molested two children and used them in child porn materials. When police searched his home, they discovered more than 5,000 images of child porn.
What is Sexual Performance by a Child?
Under Florida Statute Section 827.071, sexual performance by a child can include a number of things, including dancing, stripping, sexual battery, sexual intercourse, bestiality and any display of the breasts, genitals or buttocks that could be considered erotic in nature. Basically, it refers to any sexual conduct involving a child under the age of 18 and can be a photograph, film, play, dance or other visual representation.
When a person is in possession of three or more copies of a photograph, film, presentation or representation of a sexually explicit image of a child, this is considered to be evidence to prove the intent to promote. A person convicted of promoting a sexual performance by a child may be charged with a second-degree felony, which is punishable by 15 years in prison and a fine of $10,000. In addition, a person will be ordered to register as a sex offender upon release from prison.
Contact a Legal Professional for Help
Looking at child porn is bad enough, but promoting it is a very serious crime. Law enforcement officials want to protect children and advertising child porn only victimizes innocent children.
Those convicted of child porn crimes face many obstacles for the rest of their lives. Get the legal help you need from Florida child pornography lawyer Gilbert A. Schaffnit. Let us represent you and fight for your rights. Schedule a free consultation by filling out the online form or calling (352) 505-1799.
Resource:
cbs12.com/news/local/florida-man-gets-life-plus-75-years-in-child-porn-case