Florida Man Faces Prison Time for Soliciting Teen Girls Online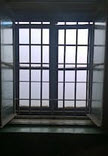 Social media allows people to communicate with others in different cities, states and even countries. While this communication is typically harmless, it can sometimes be criminal in nature. For example, an adult exchanging sexually explicit content and images with a minor can face legal trouble. This is especially true if the adult decides to travel to meet a minor for sex.
This is what recently happened to a Florida man. The 32-year-old man was arrested after attempting to meet a 14-year-old girl for sex. He is now facing multiple criminal charges, including traveling to meet a minor for sex, transmitting harmful material to a minor and soliciting children via a computer.
The Cocoa man was targeting teen girls interested in older men. In March 2018, he started communicating with a girl he thought was 14 years old. After continuing to communicate with the "girl" for several weeks, he agreed to meet with her at a location in Cocoa. He was then arrested by police.
This was the second time that the man had been arrested for attempting to meet up with a minor for sexual purposes. On November 20, the man was sentenced to six years in prison. Upon his release, he will face nine years of probation as a sex offender.
What is Traveling to Meet a Minor?
Traveling to meet a minor is a criminal charge under Florida law, but what does it mean? Under Florida Statutes, Section 847.0135, traveling to meet a minor is when a person who travels any distance or entices another person to do so in order to engage in illegal sexual conduct with a minor. This is often done using the internet, social media or other computer service to entice, seduce or lure the child to engage in the sexual conduct. This crime also includes coercing a child's parent or guardian to allow the person to engage in the sexual conduct with a child.
Under this law, "traveling" can mean driving within the state or outside the state. It does not have to be a long distance. It can be simply traveling down the street to meet with an alleged minor for sex.
Traveling to meet a minor is considered a second-degree felony. The punishment includes 15 years in prison and 15 years of probation, as well as a fine of $10,000. It is a federal offense that is taken very seriously.
Contact a Legal Professional for Help
It is now easier than ever for adults to converse with minors online. While innocent conversation is acceptable, this contact can easily turn into a crime if the actions become sexual in nature.
An adult who travels any distance to meet up with a minor for sexual purposes can face serious penalties. These felony charges can haunt a person for the rest of their life. The Law Offices of Gilbert A. Schaffnit in Florida has decades of experience helping those who are facing minor sex offenses. His aggressive representation can help reduce your charges and penalties. Get started by calling (352) 505-1799 or filling out the online form.
Resource:
spacecoastdaily.com/2018/11/lee-josef-trikojat-of-cocoa-pleads-guilty-to-sex-crimes-sentenced-to-6-years-in-prison/